Bama: A Beautiful Land of Longevity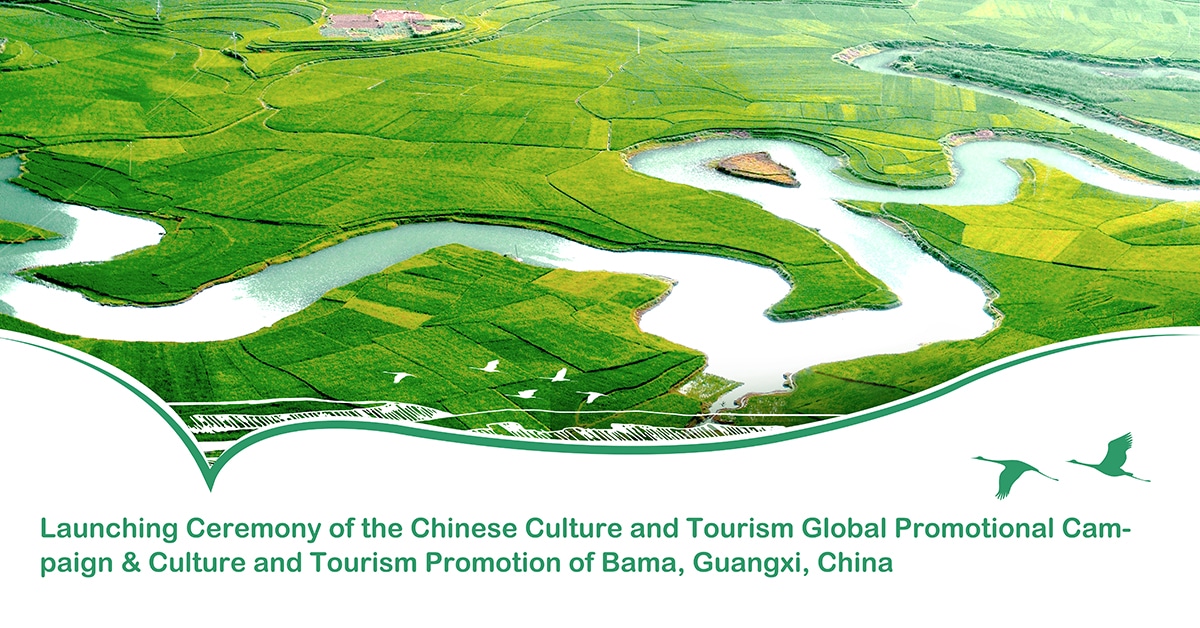 The Chinese Culture and Tourism Global Promotional Campaign is designed to promote local Chinese culture and tourism resources to the overseas audience through online and offline events.
Bama, Guangxi, the "land of longevity in the world, the home of centenarians in China", is located in northwest Guangxi. The global promotional campaign includes the premiere of the Tourism Promotional Video for Bama, Guangxi, photography exhibitions, and slow live streaming for the Bama scenic area by CGTN's Media Convergence Center.
Bama is a shining gem inlaid on the land of northwestern Guangxi. Across centuries, the old and fantastic land has fostered beautiful natural scenery featuring green mountains, clear rivers, and marvelous caves, as well as people enjoying longevity. Located in an area where "Heaven, Earth and humans coexist in harmony, and man and nature combine in one", Bama is noted for its unique charm integrating beautiful, fabulous scenery, longevity culture and folk customs. There are the Baimo Cave that was dubbed "the No.1 cave in the world" by the British Royal Caving Association, the dreamlike water-eroded cave Bainiao Rock, the amazing underground limestone art trove Crystal Palace, villages as homes of centenarians, and Cifu Lake where the water and the sky merge as one. The county also boasts the pastoral scenery of Longhong, Bama Mountain where famous Tang Dynasty (618-907) writer Luo Yin lived as a hermit, the Nongyou Primitive Forest with numerous skyscraping ancient trees, the fields in the shape of the Eight Diagrams, the Haolong Sinkhole, and the Jiaole Sinkhole. Every mountain, river, lake, cave or rock in Bama is a fantastic wonder created by Mother Nature. Those bounties of nature showcase the unparalleled appeal and beauty of Bama.
If you want to find a pure, tranquil land for a casual travel to soothe your exhausted soul and enjoy the bounty of nature, Bama is definitely one of the best choices.