Beijing Dance Theater – 10 Year Anniversary Tour Chinese Literature and Contemporary Ballet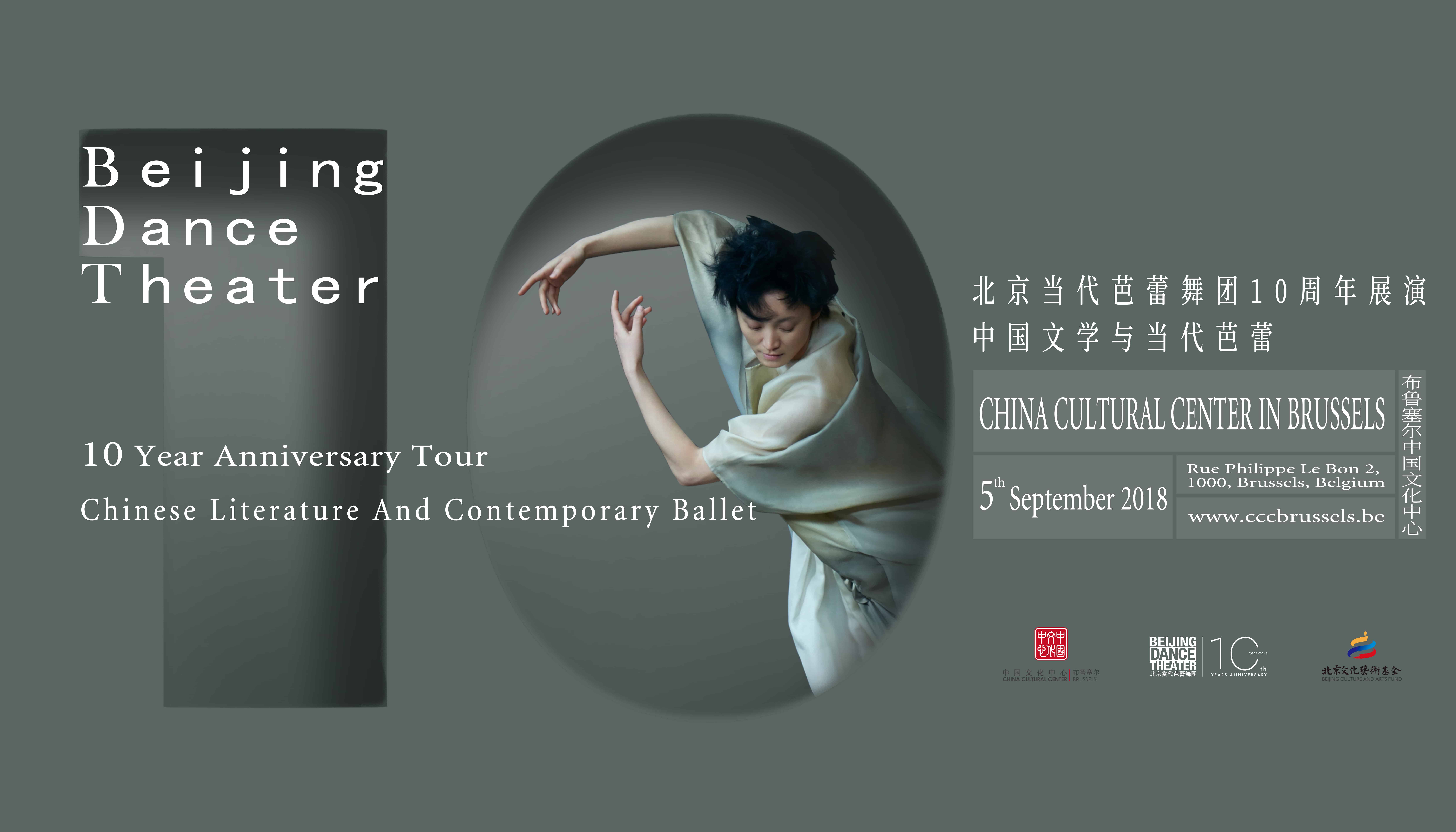 The China Cultural Center in Brussels is delighted to welcome one of the best Contemporary Ballet company's in China—the Beijing Dance Th­eater and its world-renowned choreographer and artistic director, Ms. Wang Yuanyuan for the Chinese Literature and Contemporary Ballet lecture and performance.
­Th­is year, the Beijing Dance Theater celebrates its 10th year anniversary by organizing the Chinese Literature and Contemporary Ballet Tour. The audience will have the chance to absorb the essence of the demonstration from Ms. Wang and her company's production pieces and get a glimpse of how ballet may interact with literature.
Programme on Wednesday September 5:
18.30: Registration
19.00: Chinese Literature and Contemporary Ballet – Lecture and Performance:
Beyond the smoke
December
Walking Alone
Farewell Shadow
The entry is free; however due to the limited number of seats, registration is compulsory

About the artist
Born and raised in Beijing, Wang Yuanyuan is one of China's leading modern dance choreographers, founder and artistic director of the Beijing Dance Th­eater. She holds a BFA in choreography from the Beijing Dance Academy, and an MFA from the California Institute of the Arts School of Dance in Los Angeles. In 2015, she received an Honorary Fellowship from th­e Hong Kong Academy for Performing Arts (HKAPA). In 2008, Ms. Wang founded the Beijing Dance Th­eater with stage designer Han Jiang and visual artist Tan Shaoyuan. ­Their first creation, Diary of Empty Space, premiered in the same year, was followed by Stirred from a Dream, Haze, Th­e Color of Love, Golden Lotus (commissioned by the Hong Kong Arts Festival), Poison (commissioned by the Festspielhaus St. Pölten in Austria), Early Spring (commissioned by the Shanghai Opera House)… In 2017, Ms. Wang directed her first stage play, Henrik Ibsen's ­e Lady from the Sea, which has enjoyed sold-out performances on its first domestic tour.
About the Beijing Dance Theater
Founded in 2008 and led by artistic director/choreographer Wang Yuanyuan, the Beijing Dance ­Theater (BDT) has graced China's dance stage with quality productions. Collaborating with renowned directors, composers, and visual artists, the BDT continues to showcase contemporary Chinese stage art to the world.
Hosted by
China Cultural Center in Brussels
Beijing Dance Theater
Supported by
Beijing Culture and Arts Fund
The program is subject to change. Follow our Facebook page to stay tuned!