Children's Movie Afternoons – Boonie Bears III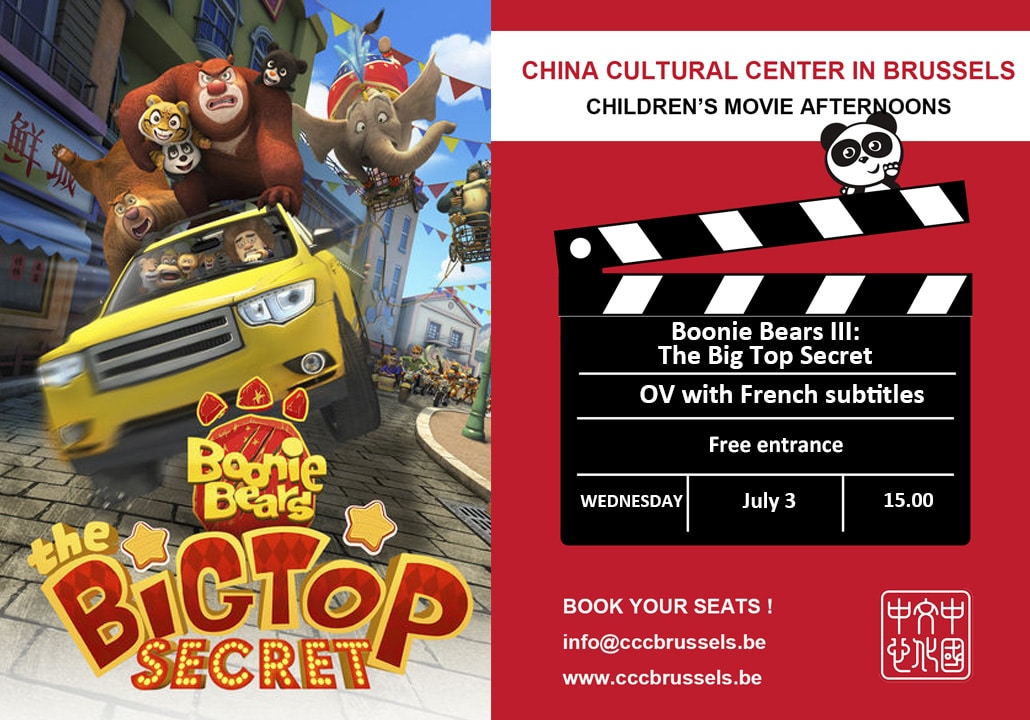 What can an animated adventure film teach you about the meaning of family and belonging?
Boonie Bears III 熊心归来 (2016)
July 3, 2019 at 15.00: OV + FR subtitles
Duration: 99 min
Category: Animation, adventure, comedy
Director: DING Liang, LIN Yongliang
Starring: ZHANG Wei, ZHANG Bingjun, TAN Xiao
Synopsis
In the third installment of Boonie Bears, Briar is swept away in a mudslide accident after a fight with the other forest animals and ends up in a circus tent. He becomes a circus performer and finds happiness in his new life. Although his forest friends are looking for him, Briar doesn't want to leave his perfect circus life. However, even the most perfect-seeming things have dark sides.
Trailer 
The program is subject to change, follow our Facebook page to stay tuned!
All the Chinese Movie Nights are free of charge but registration is compulsory as seats are limited. Send an email to info@cccbrussels.be or call us on +32 (0)2 704 40 20 to book your seat.