Children's Movie Afternoons – Monster Hunt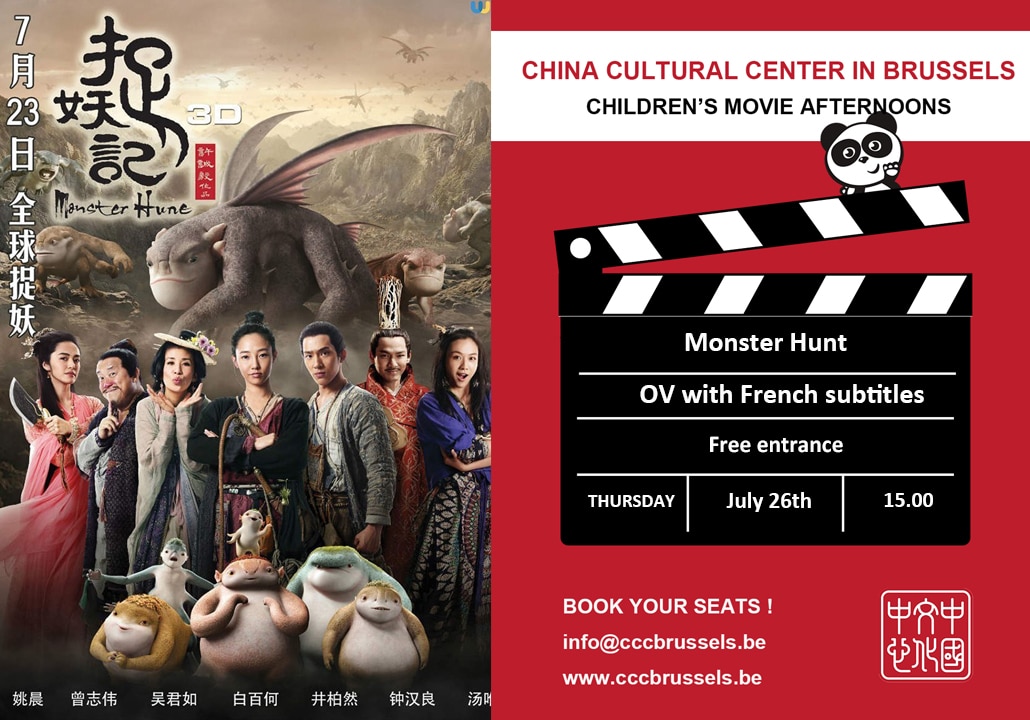 Song is a very proud father, who wouldn't be when you give birth to such a cute monster?
Monster Hunt – 捉妖记(2015)
26/07/2018 OV + FR subtitles
15:00
Place: China Cultural Center in Brussels
Duration:  120 min
Category: Fantasy, comedy, martial art
Director: Raman Hui Shing-Ngai
Starring: BAI Baihe, JING Boran
Synopsis
Ever since ancient times, humans and monsters have lived in the same world. At the times that humans dominated the world, the monsters were driven into the mountains. Monster hunters secretly chased the monsters that occasionally dared to cross the boundary. As the old monster king is restored to power, monsters now run wild. In a remote mountain village Yongning, the village of chief Song Tianyin meets an amateur monster hunter Huo Xiaolan. After spending a night together, Song gives birth to a cute baby monster Huba. In an attempt to protect the baby from threats by both monster-hating humans and monsters attempting to capture the new-born, Xiaolan and Song have gotten attached to him. When Huba is captured by an evil gang, the couple is determined to rescue him.
Trailer
The program is subject to change, follow our Facebook page to stay tuned!
All the Chinese Movie Nights are free of charge but registration is compulsory as seats are limited. Send an email to info@cccbrussels.be or call us on +32 (0)2 704 40 20 to book your seat