Chinese Movie Nights – Dance documentaries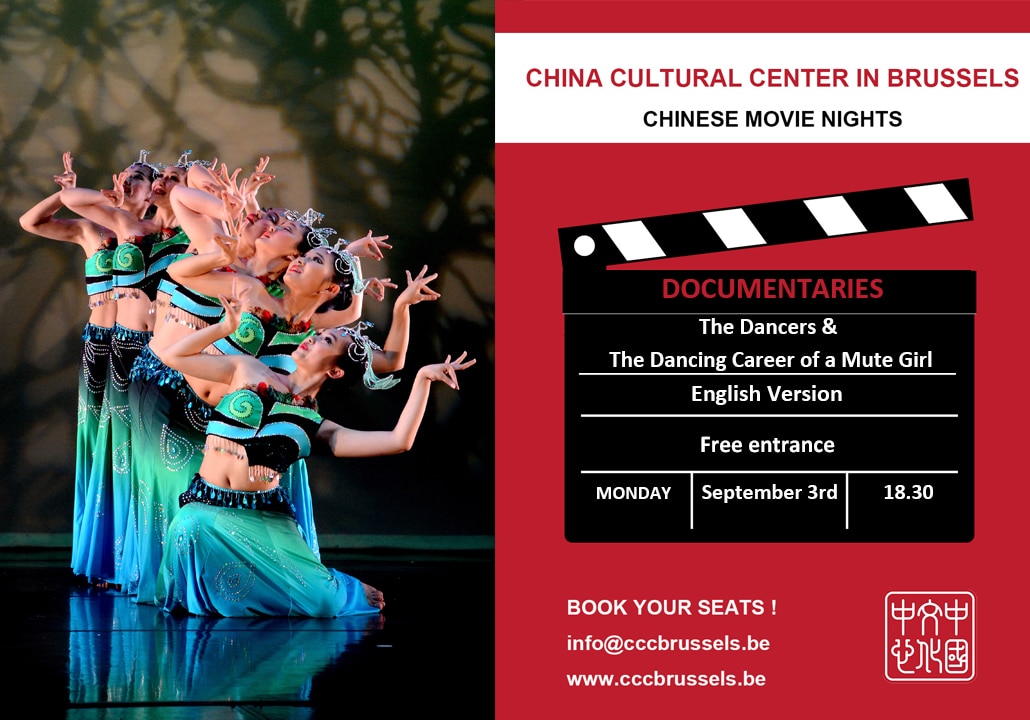 On September 5 we will be delighted to host the Beijing Dance Theater for their 10 Year Anniversary Tour Chinese Literature and Contemporary Ballet. Therefore we will be screening two documentaries about dance in China.
Documentary 1
The Dancers
03/09/2018 EN version
18:30
Place : China Cultural Center in Brussels
Duration : 28 minutes
Category : Documentary
Synopsis
The documentary follows different people on their dance journey and shows how dance is not only a form of exercise, but also a stress reliever and a way of community building.
Documentary 2
The Dancing Career of a Mute Girl
03/09/2018 EN version
Duration:  24 min
Category: Documentary
Synopsis
The documentary revolves around WU Qian, a deaf and mute girl from Jiangsu province. Although she cannot hear the rhythm of the music, she is committed to pursuing her dream of becoming a professional dancer.
The program is subject to change, follow our Facebook page to stay tuned!
All the Chinese Movie Nights are free of charge but registration is compulsory as seats are limited. Send an email to info@cccbrussels.be or call us on +32 (0)2 704 40 20 to book your seat