Chinese Movie Night – I am somebody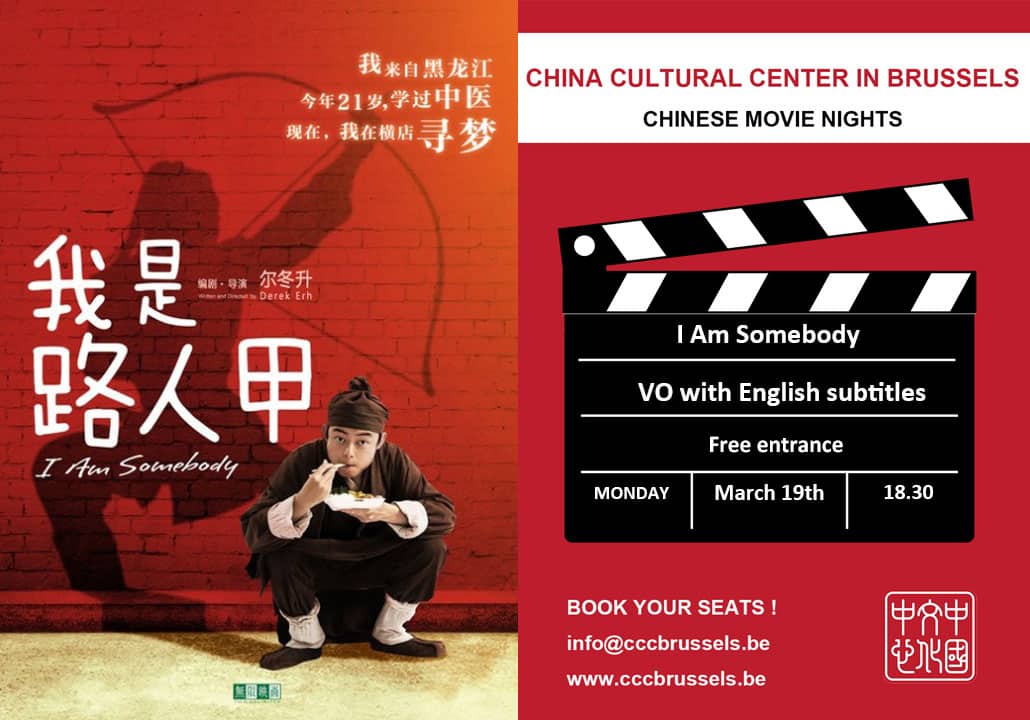 A young man's dream of stardom far away from home.
I am somebody 是路人甲(2015)
19/03/2018 VO + EN subtitles
18:30
Duration:  134 min
Category: drama
Director: Derek Tung-Shing Yee
Starring: WAN Guopeng, Wang Ting, TAN Peijun
Synopsis
With his dream of becoming an actor, university graduate Wan Guopeng travels from his northern hometown all the way to Hengdian, a town in the southeast of the Province Zhejiang in China. The town is mostly known for housing an enormous film studio, and is therefore often referred to as the Hollywood of the East. In Hengdian, Wan Guopeng joins a big group of young people who came from all over the country, who are just like him looking to make it in the film industry.
Trailer
The program is subject to change, follow our Facebook page to stay tuned!
All the Chinese Movie Nights are free of charge but registration is compulsory as seats are limited. Send an email to info@cccbrussels.be or call us on +32 (0)2 704 40 20 to book your seat