Chinese Movie Nights – China through the seasons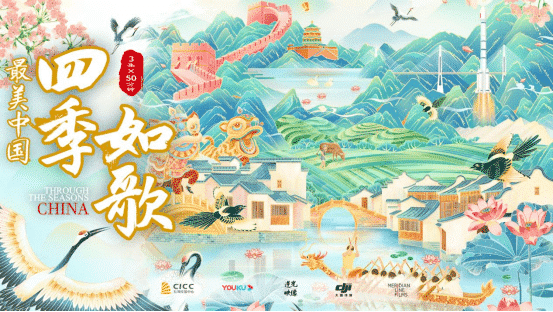 The film allows the audience to experience the rich and colorful Chinese life and the impressive natural scenery of China in four seasons, the splendor of traditional Chinese culture and the achievements of modern technology and innovation, and introduces China to the world where ancient traditions and a modern civilization coexist.
China through the seasons 四季如歌 (2022)
October 31, 2022 at 18.30: OV + FR subtitles
Duration: 50min
Category: Documentary
Synopsis
At the end of autumn, fishermen inaugurate the fishing season in the coastal areas of Zhejiang, while quantum physicists are still working in Sichuan to set up the early warning system for earthquakes. On the snow-covered Qinghai-Tibet plateau, the Chaka salt fields continue to function, and in Guizhou, a Dong ethnic choir passes on their culture. During the solar period of "Great Snow" in December, men practice the traditional method to catch frozen fish under the thick ice of Chagan Lake in Jilin.
The program is subject to change, follow our Facebook page to stay tuned!
All the Chinese Movie Nights are free of charge but registration is compulsory as seats are limited. Send an email to info@cccbrussels.be or call us on +32 (0)2 704 40 20 to book your seat.