Chinese Movie Nights – Guilty of Mind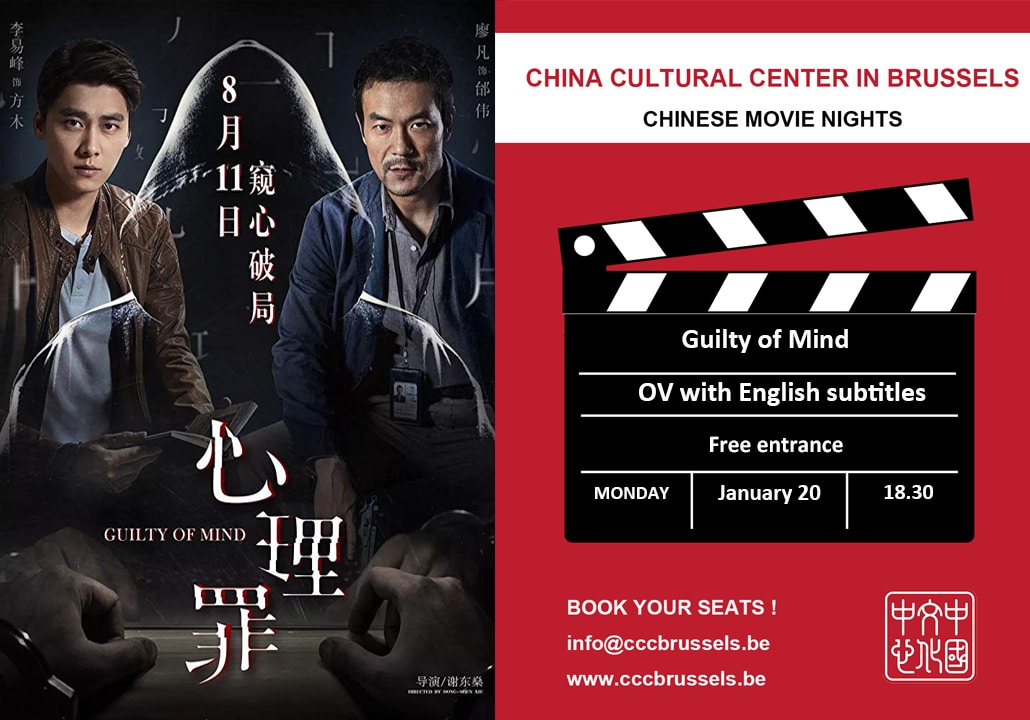 A top student of criminal psychology helps a criminal police team to crack a serial murder case. 
Guilty of Mind 心理罪 (2017)
January 20, 2020 at 18.30: OV + English subtitles
Duration: 110 min
Category: Thriller, crime
Director: XIE Dongshen
Starring: LI Yifeng, LIAO Fan, WAN Qian
Synopsis
A gifted criminal profiler, FANG Mu was asked to assist the police in solving a bizarre campus serial killing. Working together with police captain TAI Wei, Fang Mu tries to crack down the murder cases, but he unknowingly gets embroiled in a battle of wits.
The program is subject to change, follow our Facebook page to stay tuned!
All the Chinese Movie Nights are free of charge but registration is compulsory as seats are limited. Send an email to info@cccbrussels.be or call us on +32 (0)2 704 40 20 to book your seat.