Chinese Movie Nights – Silent Witness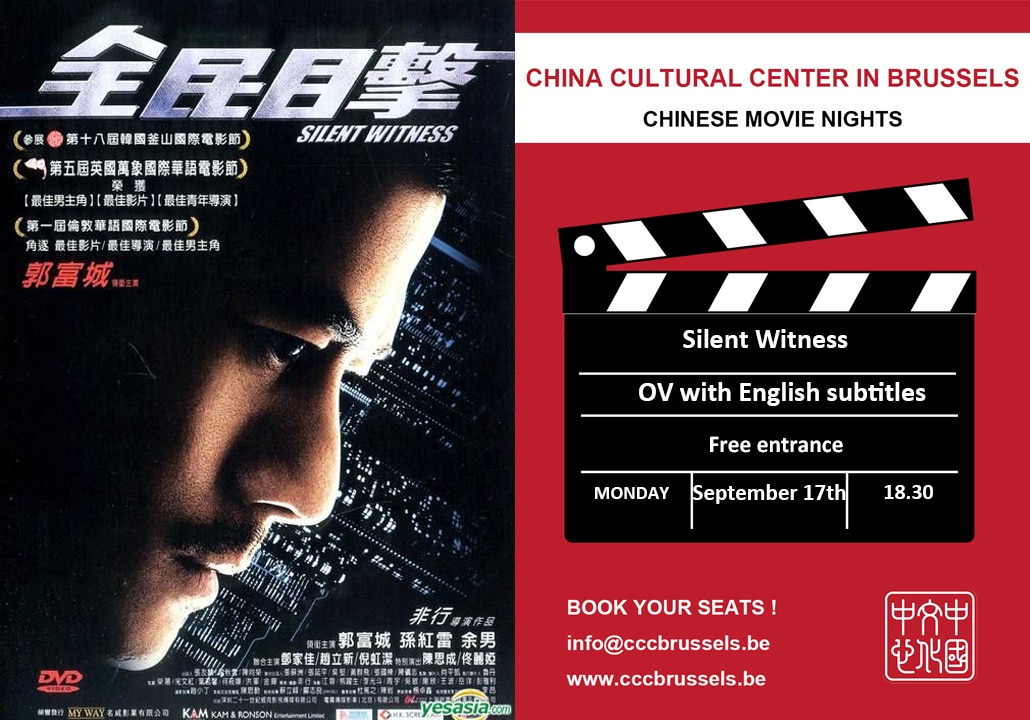 In this compelling thriller about a murder case, LIN Tai is willing to risk everything to prove his daughter's innocence.
Silent Witness 全民目击 (2013)
17/09/2018 OV + EN subtitles
18:30
Place : China Cultural Center in Brussels
Duration : 119 minutes
Category : Crime, Thriller
Director : Fei Xing
Starring : Sun Honglei, Yu Nan, Aaron Kwok, Deng Jiajia
Synopsis 
LIN Tai is a celebrity millionaire. He has been indicted by the Prosecutor's Office on several economic crime charges, but never convicted due to lack of evidence. Just as he is preparing for his wedding, his girlfriend is discovered to be cheating on him and later killed in an underground carpark. The Prosecutor's Office presses the charge against the main suspect, Lin Tai's daughter Mengmeng, but has many other plans in the works. The public prosecutor Tong Tao is known for his interrogative skills and laser-sharp insights. The prosecutor and the defence team engage in heated exchange at the trials, but the case becomes all the more perplexing. Finally, Lin Tai has a plan to take the blame on behalf of his daughter. In his view, truth is what people want to believe, and people all tend to believe Lin Tai is the real murderer.
Trailer 
The program is subject to change, follow our Facebook page to stay tuned!
All the Chinese Movie Nights are free of charge but registration is compulsory as seats are limited. Send an email to info@cccbrussels.be or call us on +32 (0)2 704 40 20 to book your seat