Chinese Movie Nights – The Great Wall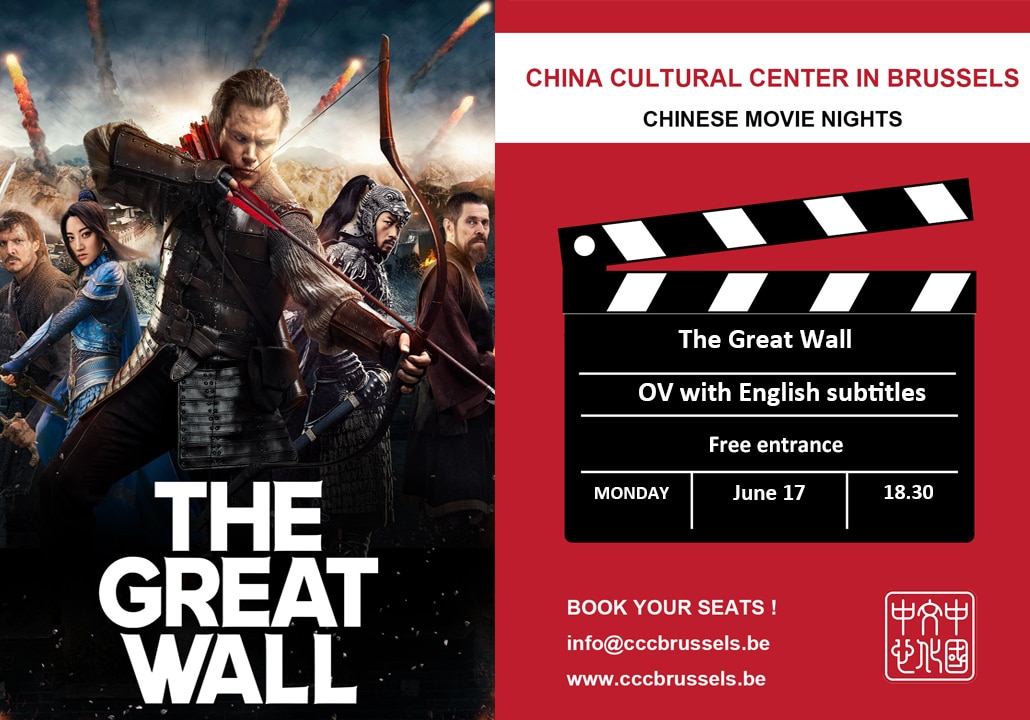 Join us for the screening of this Chinese-American action-packed movie by acclaimed director ZHANG Yimou! 
The Great Wall 长城 (2016)
June 17, 2019 at 18.30: OV + EN subtitles
Duration: 104 min
Category: Action, fantasy
Director: ZHANG Yimou
Starring: Matt DAMON, JING Tian, Pedro PASCAL, Willem DAFOE, Andy LAU, ZHANG Hanyu
Synopsis
When a mercenary warrior from Europe is imprisoned within the Great Wall, he discovers the mystery behind one of the greatest wonders of the world. With wave after wave of marauding beasts besieging the massive structure, his quest for fortune turns into a journey toward heroism as he joins the fight alongside elite warriors to confront the seemingly unstoppable force and protect humanity.
Trailer 
The program is subject to change, follow our Facebook page to stay tuned!
All the Chinese Movie Nights are free of charge but registration is compulsory as seats are limited. Send an email to info@cccbrussels.be or call us on +32 (0)2 704 40 20 to book your seat.