Chinese Movie Nights – The Third Way of Love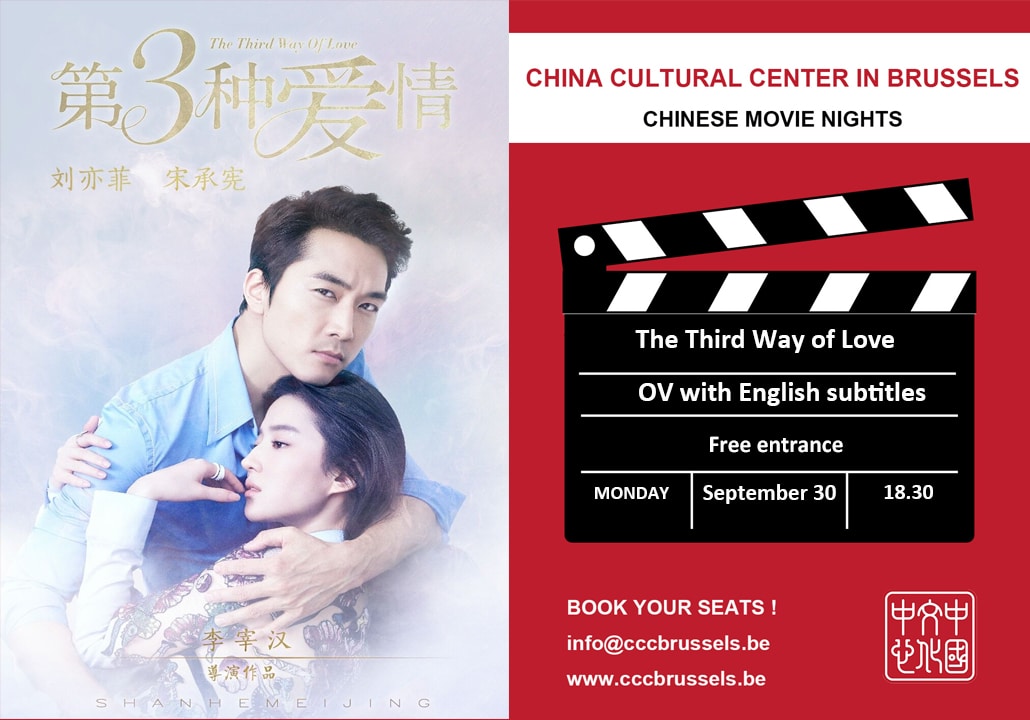 The bittersweet love story between a wealthy business man and an intelligent lawyer. 
The Third Way of Love 第3种爱情 (2015)
September 30, 2019 at 18.30: OV + EN subtitles
Duration: 113 min
Category: Romance
Director: John H. LEE
Starring: Crystal LIU, Seung-heon SONG
Synopsis
Fate keeps bringing lawyer ZOU Yu and businessman LIN Qizheng together in incredible ways. Even though they eventually grow closer, there are forces that stand in the way of their relationship. Do they fight to be together or do they choose a different way of love?
The program is subject to change, follow our Facebook page to stay tuned!
All the Chinese Movie Nights are free of charge but registration is compulsory as seats are limited. Send an email to info@cccbrussels.be or call us on +32 (0)2 704 40 20 to book your seat.