Chinese Movie Nights – Yellow River Aria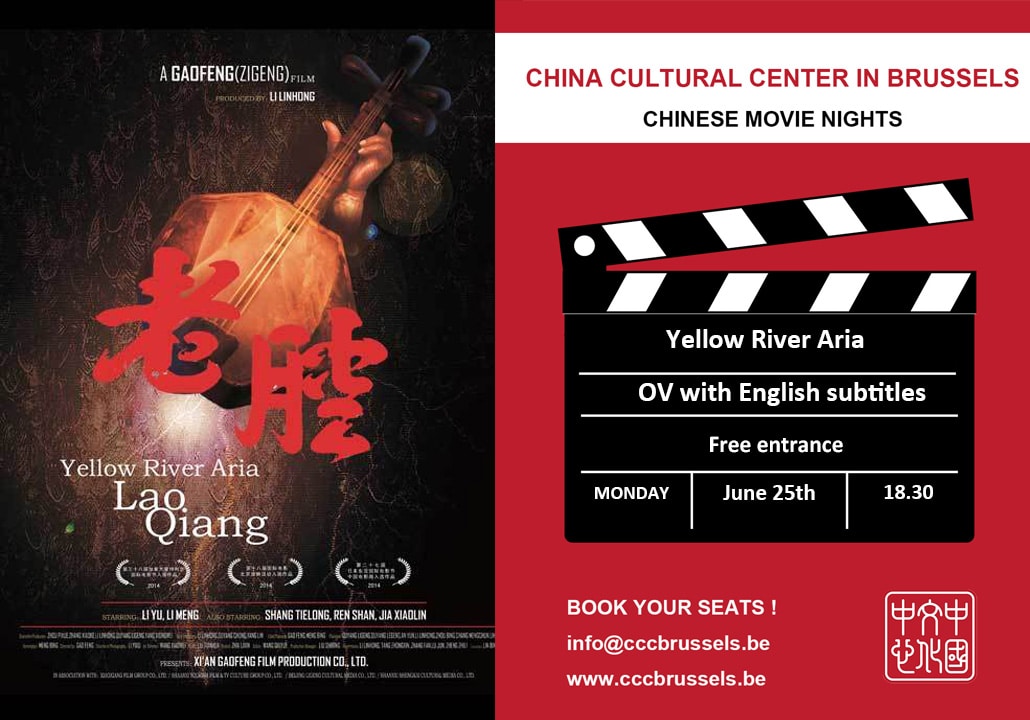 Can an adopted son become the heir to the family head in a very traditional Chinese family?
Yellow River Aria – (2016)
25/06/2018 OV + EN subtitles
18:30
Place: China Cultural Center in Brussels
Duration: 91min
Category: Drama
Director: Gao Feng
Starring: Li Yu, Li Meng, Ren Shanm Wei Zixin
Synopsis
The Shao family has been singing Laoqiang for many generations; it is a style of aria typical in the Yellow river area. In 1921, the family adopts an abandoned baby they found near the river and named him Baimao. Baimao develops a strong interest and talent for the Laoqiang tradition while Xiaohua, the only biological son in the Shao, has no interest in learning how to sing Laoqiang. Therefore, the Shao family is placed into a huge dilemma: should they break tradition by making Baimao the heir?
Trailer
The program is subject to change, follow our Facebook page to stay tuned!
All the Chinese Movie Nights are free of charge but registration is compulsory as seats are limited. Send an email to info@cccbrussels.be or call us on +32 (0)2 704 40 20 to book your seat