Chinese Movie Nights – Falling flowers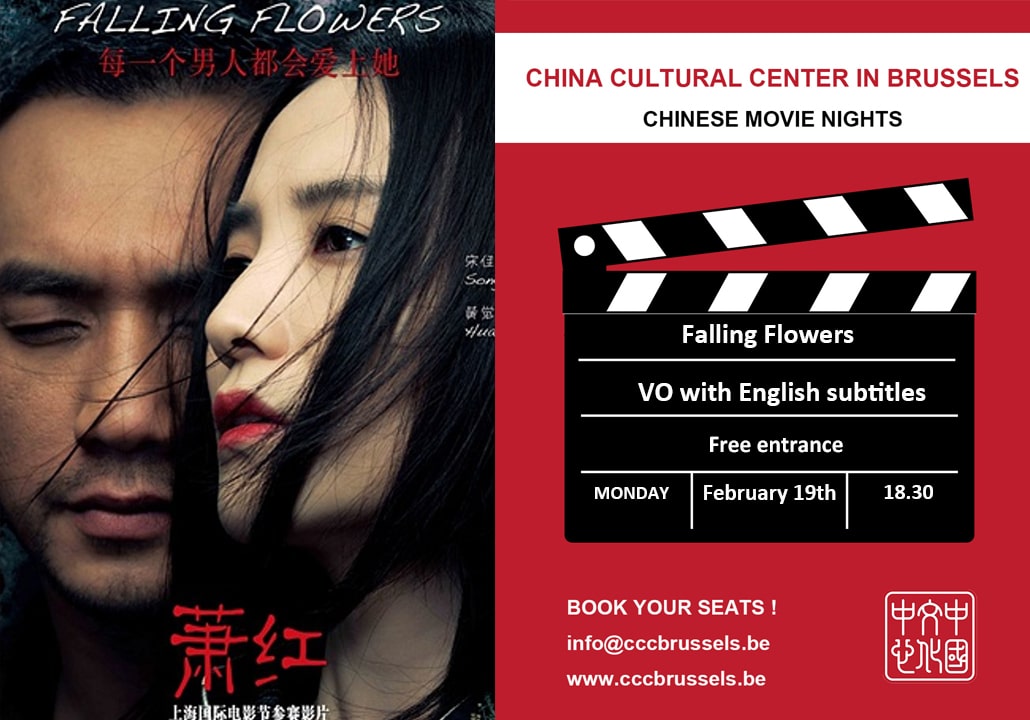 Pregnant, abandoned and destitute, gifted writer Xiao Hong embarks on a daring literary career in the face of patriarchy, privation and war.
Falling Flowers  萧红 (2013)
19/02/2018 VO + EN subtitles
18:30
Duration: 120 min
Category: drama, romance
Director: HUO Jianqi
Starring: SONG Jia, HUANG Jue, WANG Renjun, ZHANG Bo
Synopsis
The story is set in 1941 in Hong Kong, to which Xiao Hong escaped from the war-torn mainland, only to see how the British colony was now also besieged by the Japanese. Her husband, Duanmu Hongliang (Wang Renjun), has disappeared, and the only one by her side as she succumbs to fatal illness is adoring young writer Luo Binji (Zhang Bo). Xiao Hong opens up to him about her vagrant life as a writer and her extraordinary past romances. Xiao Hong longs for love despite all the mishaps and tribulations at the time of warfare and tumult.
Trailer
The program is subject to change, follow our Facebook page to stay tuned!
All the Chinese Movie Nights are free of charge but registration is compulsory as seats are limited. Send an email to info@cccbrussels.be or call us on +32 (0)2 704 40 20 to book your seat!