Chinese Movie Nights – The Gua Sha Treatment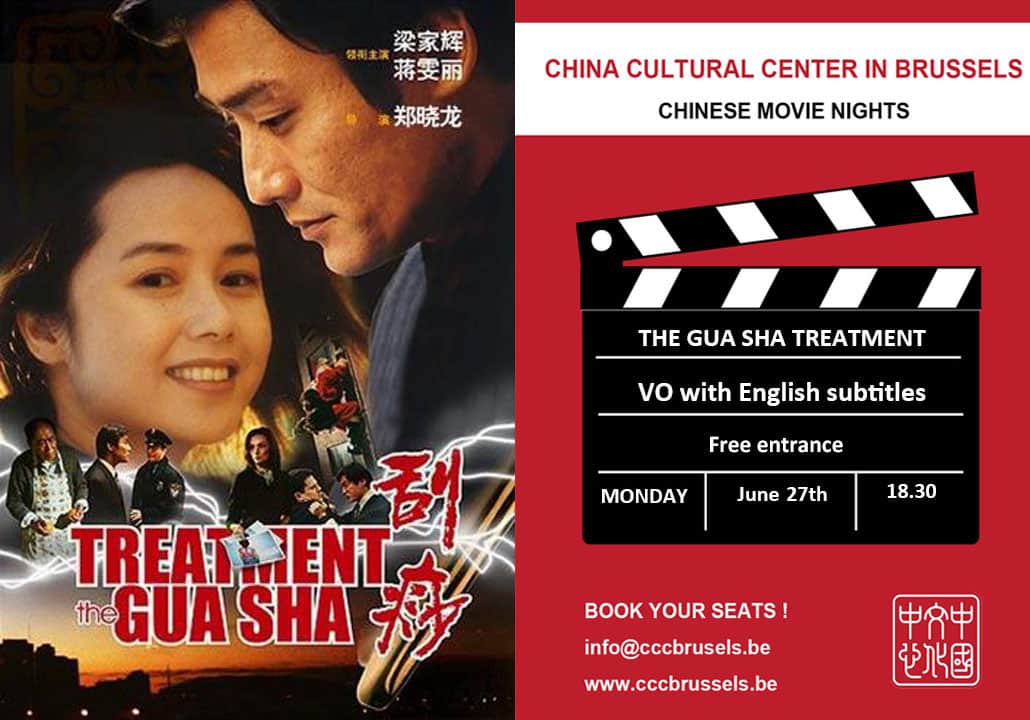 The Gua Sha Treatment is an example of how a cultural misunderstanding can lead to serious consequences.
The Gua Sha Treatment (2001)
27/06 (EN subtitles, following the conference on TCM)
29/06 (FR subtitles)
Category : drama
Duration : 1h40min
Director : ZHENG Xiaolong
Starring: Hollis Huston, Tony Ka Fai Leung, Tamara Tungate
Summary
Grandfather Xu comes from China to visit the family of his son, Datong Xu, in St. Louis. While there, he gives his grandson, Dennis Xu, a treatment of Gua Sha to treat a slight fever. The authorities, however, mistake the harmless traditional Chinese medical treatment for child abuse due to the obvious marks left on Dennis' back.
Trailer
The program is subject to change, follow our Facebook page to stay tuned!
All the Chinese Movie Nights are free of charge but registration is compulsory as seats are limited. Send an email to info@cccbrussels.be or call us on +32 (0)2 704 40 20 to book your seat!