Chinese Movie Nights – When A Peking Family Meets Aupair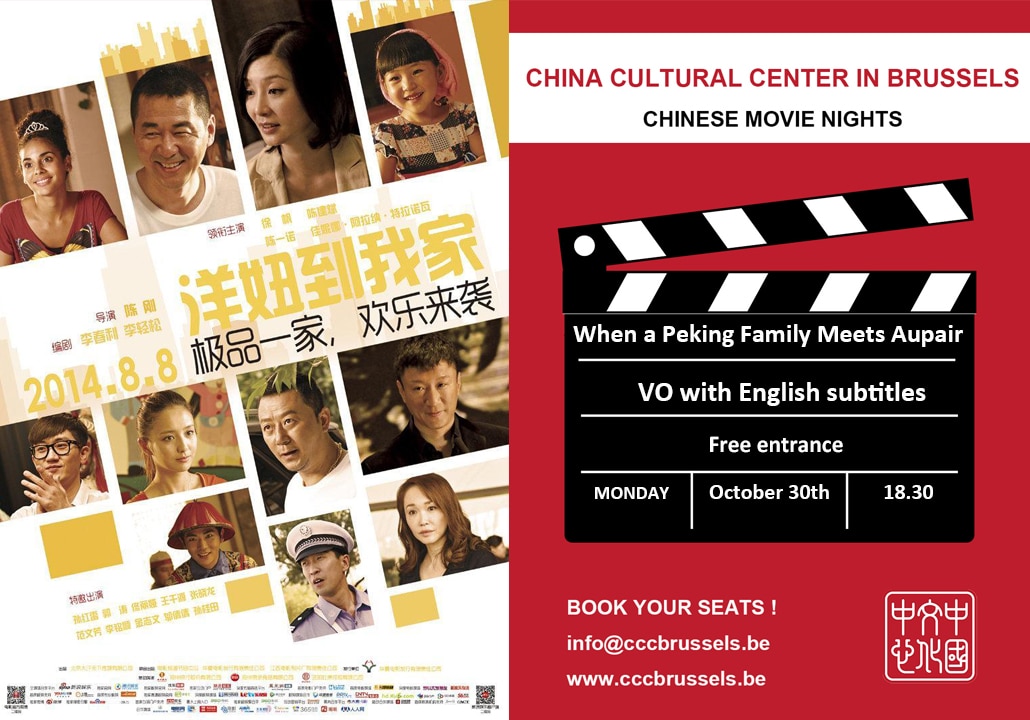 A family comedy about middle-class Chinese parents which gives a little overview of how stressful parenting in China can be.
When A Peking Family Meets Aupair /洋妞到我家(2014)
30/10/2017 VO + EN subtitles
18:30
Duration:  90 min
Category: Comedy
Director:  Chen Gang
Starring: Xu Fan徐帆, Chen Jiabin陈建斌, Gianina Arana Terranova
Synopsis
A typical Chinese "Tiger Mum" is determined to give the best education to her daughter Pi Pi. She hires and au pair girl from Columbia named Nathalie to teach Pi Pi English. Soon the cultural differences bring drama, misunderstanding and even a big crisis to the family…
Trailer
The program is subject to change, follow our Facebook page to stay tuned!
All the Chinese Movie Nights are free of charge but registration is compulsory as seats are limited. Send an email to info@cccbrussels.be or call us on +32 (0)2 704 40 20 to book your seat!