Chinese Movie Nights – Einstein and Einstein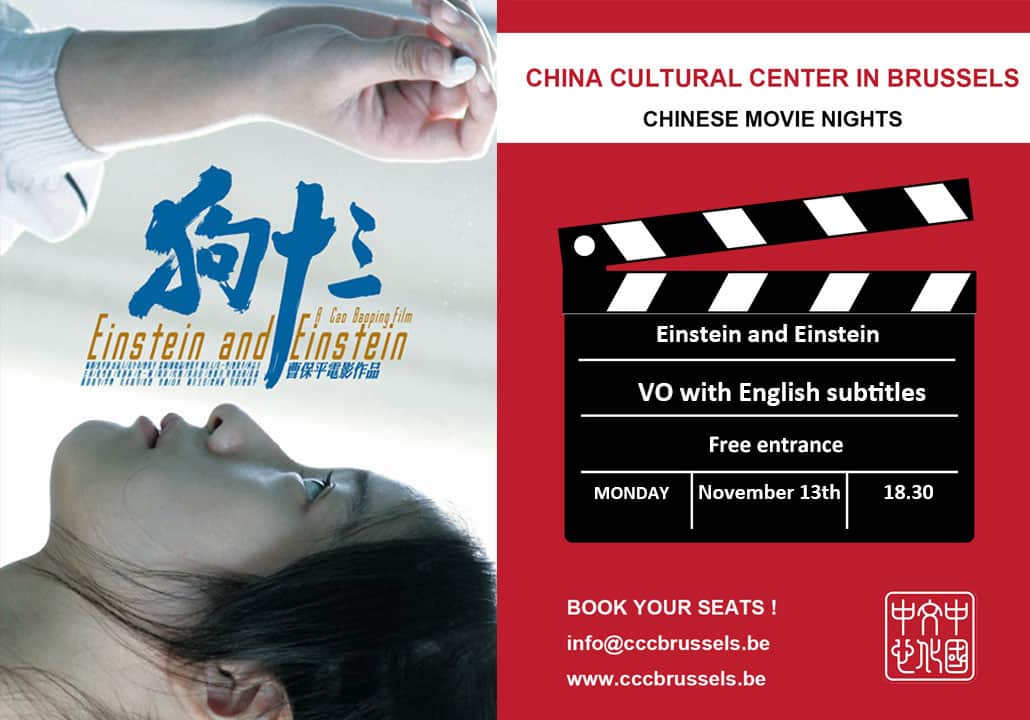 "Einstein and Einstein" shows the difficult coming of age of a young girl in the underlying complexity of relationships between generations in a recomposed family.
Einstein and Einstein / 狗十三 (2013)
13/11/2017 VO + EN subtitles
18:30
Duration:  119 min
Category: drama
Director: Cao Baoping 曹保平
Starring: Zhang Xueying張雪迎; Guo Jinglin果靜林
Synopsis
Li Wan, a moody 12-year old girl, lives with her grandparents since her mum left and her father remarried.  Li Wan and her father have grown so much apart that he does not dare to tell her he had a son with his new wife. He hopes to first ease the tensions between them by offering her a puppy.
Trailer
The program is subject to change, follow our Facebook page to stay tuned!
All the Chinese Movie Nights are free of charge but registration is compulsory as seats are limited. Send an email to info@cccbrussels.be or call us on +32 (0)2 704 40 20 to book your seat!