Chinese Movie Nights – The Great Hypnotist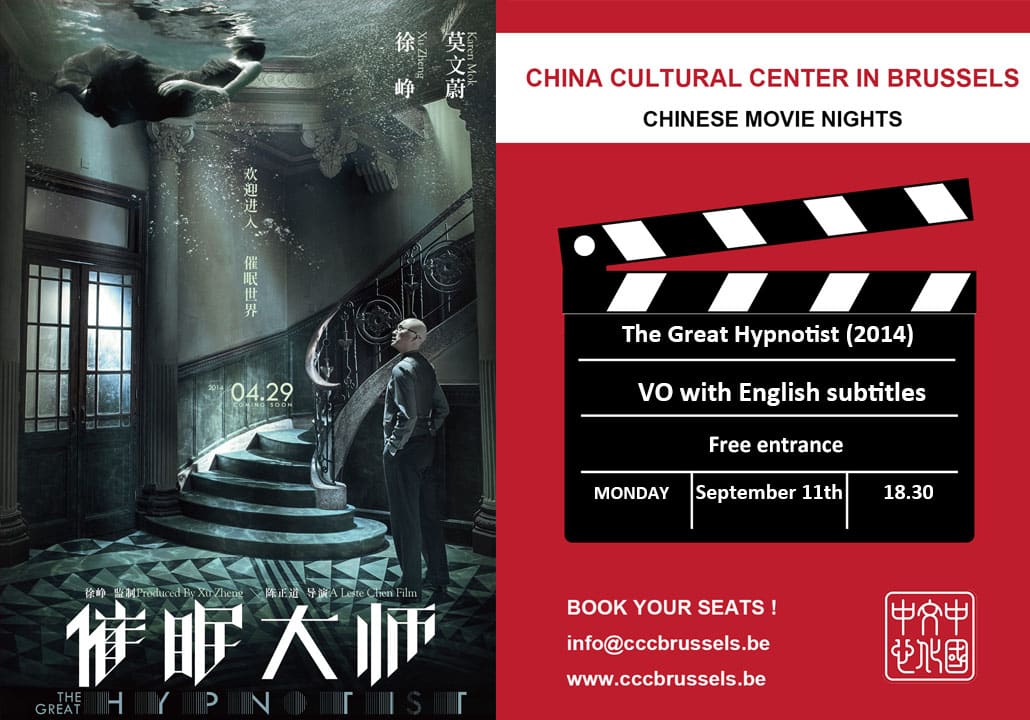 The new season of the Chinese Movie Nights is off to a flying start with a supernatural thriller full of suspense! We are waiting for you on Monday evenings, 18.30 for more cinematographic discoveries. As always, entry is free, but don't forget to book your seat.
The Great Hypnotist / 催眠大师 (2014)
11/09/2017 VO + EN subtitles
18:30
Duration:  102 min
Category: drama, thriller, supernatural
Director: Leste Chen陳正道
Starring: Karen Mok 莫文蔚, Xu Zheng徐峥
Synopsis
Xu Ruining, a nationally renowned therapist is incredibly skilled in hypnotherapy. His career is taking off, but he is soon challenged by the case of a particularly difficult patient that claims she can see ghosts and has psychic powers. Before long the hypnotherapy session turns into a battle of wills…
Trailer
The program is subject to change, follow our Facebook page to stay tuned!
All the Chinese Movie Nights are free of charge but registration is compulsory as seats are limited.
Send an email to info@cccbrussels.be or call us on +32 (0)2 704 40 20 to book your seat!