Chinese Movie Nights – Family in the Desert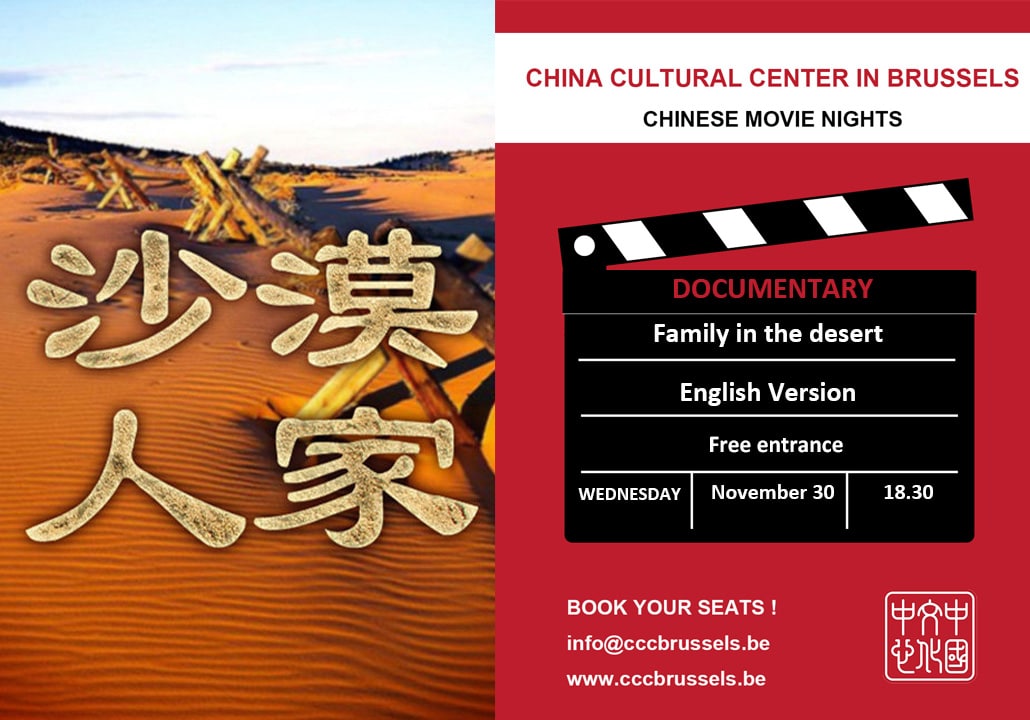 The Muus desert, 5th biggest desert in China, is situated in the province of Inner Mongolia. In its heart lays a small oasis created by the hard work of Yin Yuzhen and her husband, saplings after saplings.
Family in the Desert
30/11 (English version, no subtitles)
6.30PM
Category : Documentary
Duration : 50 min
Summary
In 1985, at the age of 19, Yin Yuzhen went to live in the heart of the Muus Desert after a wedding arranged by her father. After days of crying, considering suicide and tempting to flee from the desert, she finally accepted her fate and, kind-hearted as she is, she decided to stay with her husband. A year later in spring 1986, while watching the willows by the well, Yin Yuzhen had an idea and persuaded her husband to plant trees and dig ditches to reconstruct the environment…
The program is subject to change, follow our Facebook page to stay tuned!
All the Chinese Movie Nights are free of charge but registration is compulsory as seats are limited.
Send an email to info@cccbrussels.be or call us on +32 (0)2 704 40 20 to book your seat!