Chinese New Year Painting Exhibition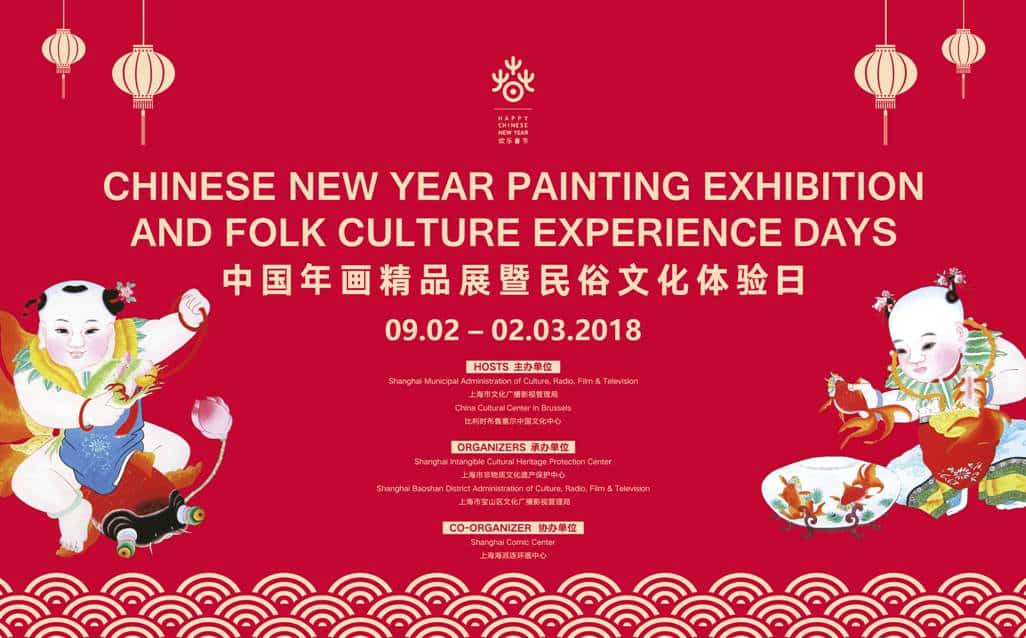 On the occasion of the Chinese Spring Festival and the beginning of the Year of the Dog, the China Cultural Center is delighted to host a Chinese New Year Painting Exhibition featuring Chinese Spring Festival-themed art.
It is time to bid farewell to the old Year of the Rooster and ring in the Year of the Dog. As the Chinese New Year is the pivotal element in the Chinese Lunar calendar around which the rest of the year revolves, it has become an important theme of traditional art, and even became its own category: The Chinese New Year Paintings. The subjects of these paintings represent many of the symbolic elements linked to the Spring Festival. All one may wish for during the New Year, such as good fortune, prosperity, longevity and Happiness are represented in the paintings.
In addition to the "Chinese New Year Painting Exhibition", the Center will also present sculptures designed using special techniques such as fruit pit carving and crystal carving. Moreover, you will also be able to enjoy an AR (Augmented Reality) experience using the "Bright torch" APP via your mobile phone or tablet. Through this app, Chinese traditional intangible heritages will come to life, explain their significance to you, and sweep you off your feet during an interactive journey through the Chinese New Year activitiess.
On February 9th, the China Cultural Center will present Folk Culture Experience Day to celebrate the Chinese New Year. Immerge yourself in the Chinese New Year's spirit thanks to a wide range of activities!
Exhibition:
Chinese New Year Painting Exhibition
February 9th, 2018 – March 2nd, 2018
Host:
China Cultural Center in Brussels
Organizers:
Shanghai Intangible Cultural Heritage Protection Center
Shanghai Baoshan District Administration of Culture, Radio, Film & Television
Co-organizer:
Shanghai Comic Center
Open Monday to Friday according to the opening hours of the Center. The program is subject to change. Follow our Facebook page to stay tuned!