Ming dynasty wolf hair brush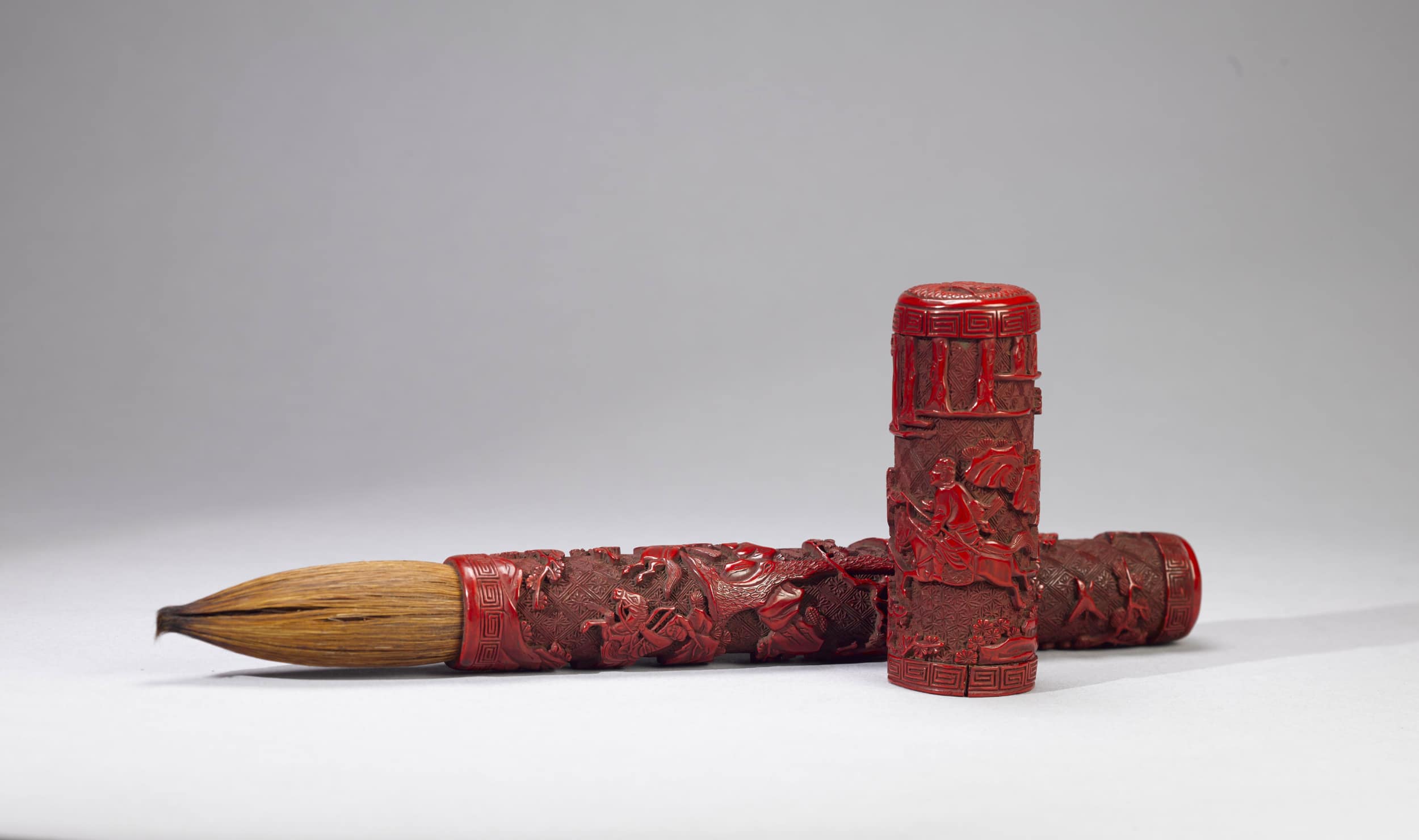 Cultural relics carry the Chinese civilization for thousands of years. In order to inherit and carry forward the excellent Chinese traditional culture, make cultural relics alive, protect intangible cultural heritage, and help cultural relics protection, the Chinese Cultural Center in Brussels, Shanghai Museum, and Shanghai Cultural Relics Exchange Center have launched a column "Through ancient and modern times, cultural relics are also vivid".
Check out this 16th-17th century lacquer brush pen with elaborate designs depicting a hunting scene. The tip of the cap is carved with a bird in a circle that matches the end of the brush.