"The Peonies and Stones" by Wu Changshuo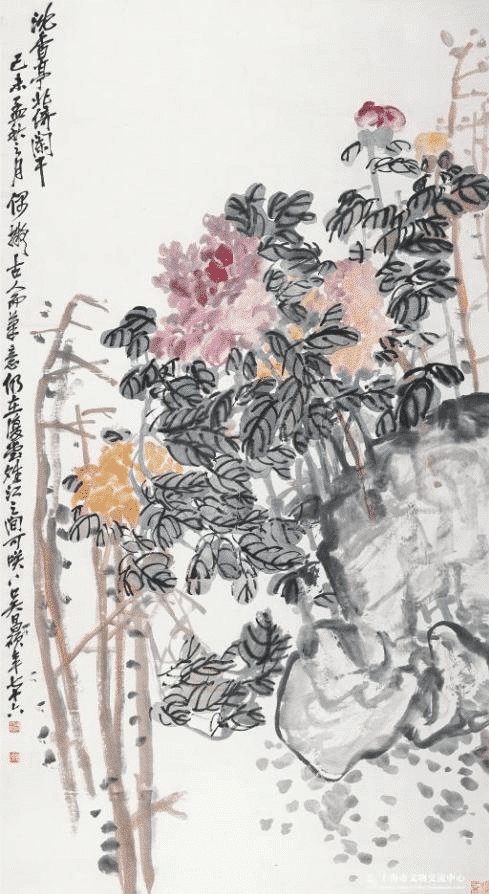 WU Changshuo (1844-1927) was an outstanding master in the history of modern Chinese painting. He was a leading figure of the "Shanghai Painting School", initiating the "Epigraphy Painting School" with handwriting and seal techniques blended into paintings.
This work was painted by Wu Changshuo at the age of 76 and illustrates his typical style in this period. The composition is rich and the gorgeous peonies fit in with the hard stones, showing the coexistence of rigidity and flexibility as well as the unity of dynamic and static. The piece, titled after the poetry of LI Bai, perfectly integrates painting, poetry, calligraphy and seal-cutting.
Wu Changshuo – "The Peonies and Stones" | ink and color on paper, hanging scroll • 1919 • 149.5×81.5cm • Shanghai Antique & Curio Communication Center