Happy Chinese New Year Celebrations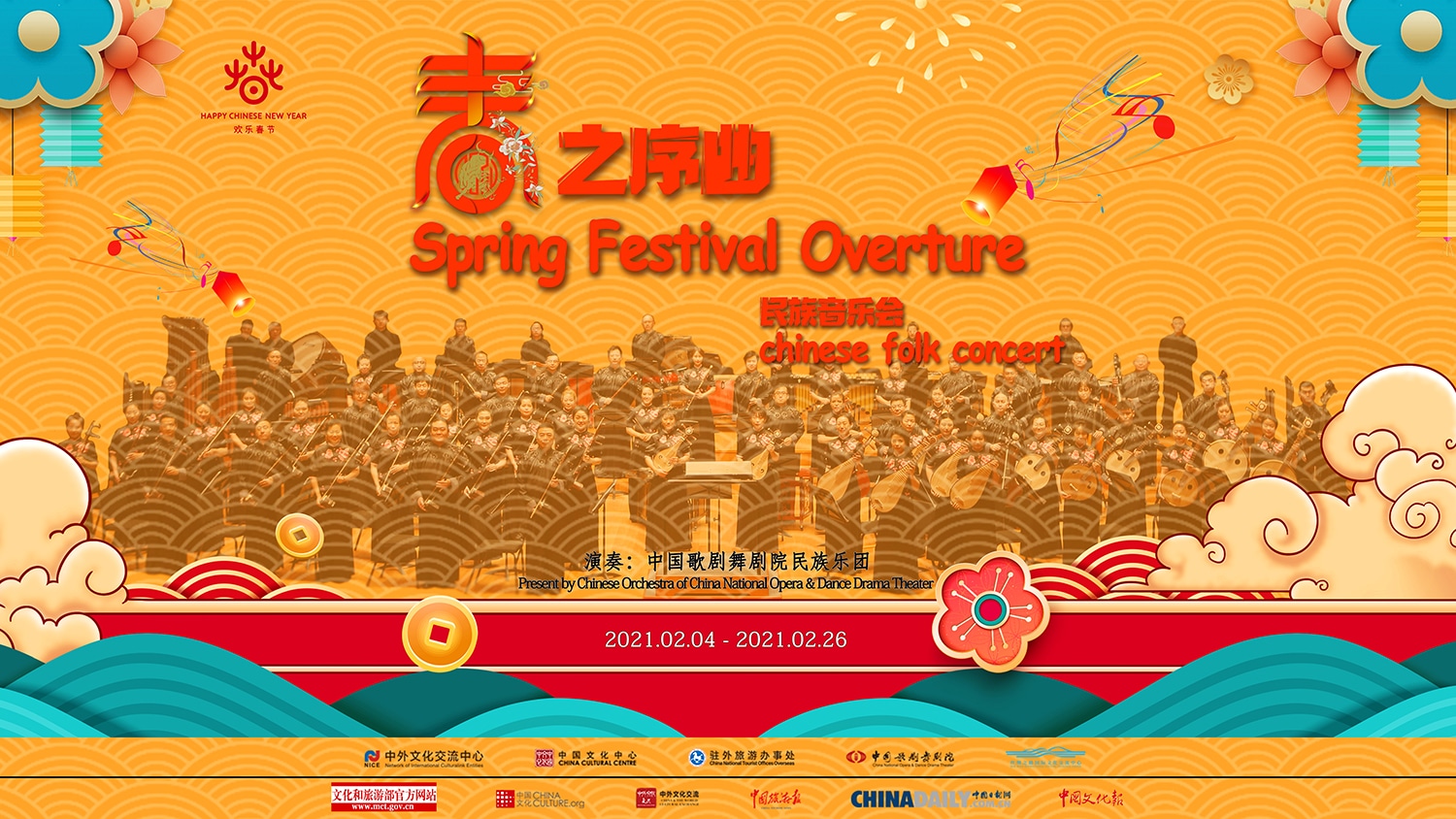 The 2021 "Happy Chinese New Year" activities sponsored by the Ministry of Culture and Tourism of the People's Republic of China are about to be launched in order to promote international cultural exchanges and cooperation. As we are entering the Year of the Ox, we send festive regards and best wishes to people around the world.
Opening Ceremony of "Happy Chinese New Year"
February 4 at 9:30 (UTC+1)
Watch it HERE
Overture Chinese Folk Concert
February 4 at 13:00 (UTC+1)
Watch it HERE
As a Chinese saying goes, "The whole year's work depends on a good start in spring." The Spring Festival Overture Chinese folk concert, performed by the folk music troupe of China National Opera and Dance Drama Theater, highlights the three features of "fusing music and dance, integrating culture and tourism, and a harmonious Spring Festival" with nine pieces of music on celebrating the Chinese New Year from various regions and ethnic groups of China.