Shanghai Film Week – Big Li, Little Li and Old Li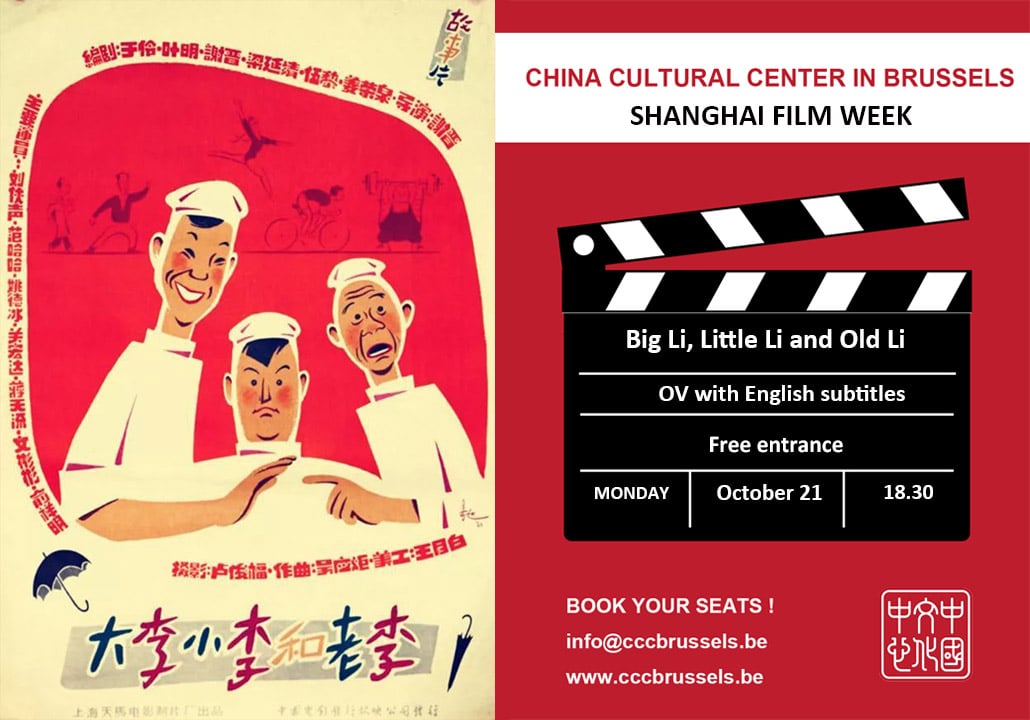 Three people, one surname. How do they carry themselves differently from each other?
Big Li, Little Li and Old Li 大李小李和老李 (1962)
Monday, October 21 at 18.30: OV + EN subtitles
Duration: 83 min
Category: Comedy
Director: XIE Jin
Starring: LIU Xiasheng, FAN Haha, YAO Debing, GUAN Hongda
Synopsis
This is a comedy film produced by the Shanghai Film Studio. It tells the story of three different people with their own personality but the same surname. Three generations bring about different attitudes, resulting in a strong comedy that makes people laugh and think at the same time.
The program is subject to change, follow our Facebook page to stay tuned!
All the Chinese Movie Nights are free of charge but registration is compulsory as seats are limited. Send an email to info@cccbrussels.be or call us on +32 (0)2 704 40 20 to book your seat.