Shanghai Film Week – San Mao Joins the Army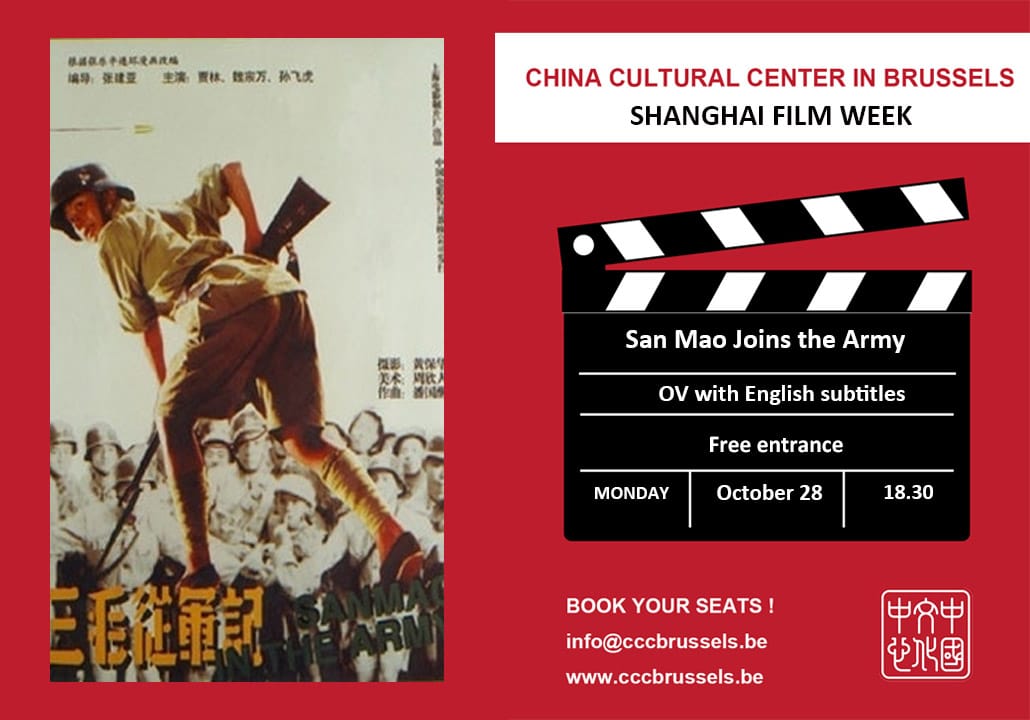 How does this movie manage to bring a humorous approach to a serious historical topic?
San Mao Joins the Army 三毛从军记 (1992)
Monday, October 28 at 18.30: OV + EN subtitles
Duration: 90 min
Category: Comedy
Director: ZHANG Jianya
Starring: JIA Lin, WEI Zongwan, SUN Feihu, ZHU Yi, LI Ying
Synopsis
This film is based on ZHANG Leping's comic of the same name. In 1937, after the Marco Polo Bridge Incident, the Second Sino-Japanese War breaks out. San Mao, a wandering orphan, joins the army, where he meets his comrade-in-arms Laogui and they participate in the Battle of Shanghai. One day, they are dropped into the jungle, but the plane never comes to pick them up again. They have to learn to fend for themselves. When a plane flies over the jungle, scattering numerous leaflets, they know that the war is over.
The program is subject to change, follow our Facebook page to stay tuned!
All the Chinese Movie Nights are free of charge but registration is compulsory as seats are limited. Send an email to info@cccbrussels.be or call us on +32 (0)2 704 40 20 to book your seat.