Shanghai Film Week – Two Stage Sisters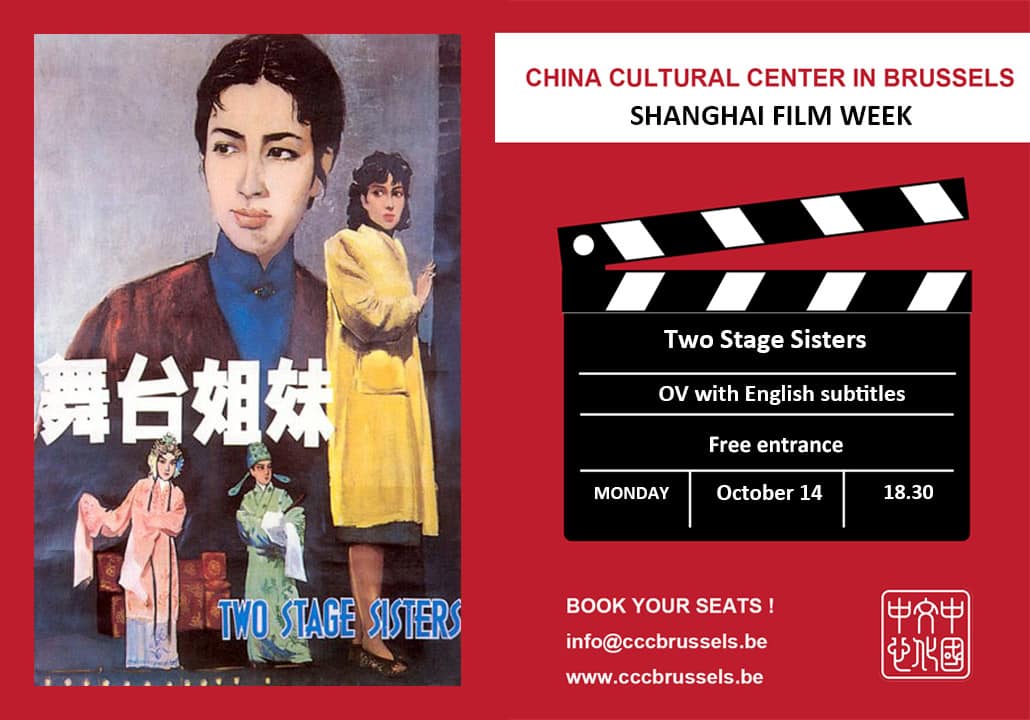 Ever wondered what life used to be like as an entertainer in China? Take a peek into the lives of two female opera performers to find out.
Two Stage Sisters 舞台姐妹 (1964)
Monday, October 14 OV + EN subtitles
Duration: 112 min
Category: Drama
Director: XIE Jin
Starring: XIE Fang, CAO Yindi, SHANGGUAN Yunzhu
Synopsis
This film tells the story of two female Yue opera performers from the same troupe who end up taking very different paths in life. The film begins in 1935 and ends in 1950, just after the founding of the People's Republic of China.
The program is subject to change, follow our Facebook page to stay tuned!
All the Chinese Movie Nights are free of charge but registration is compulsory as seats are limited. Send an email to info@cccbrussels.be or call us on +32 (0)2 704 40 20 to book your seat.