A Jade Figurine Carved with a Lion and Cub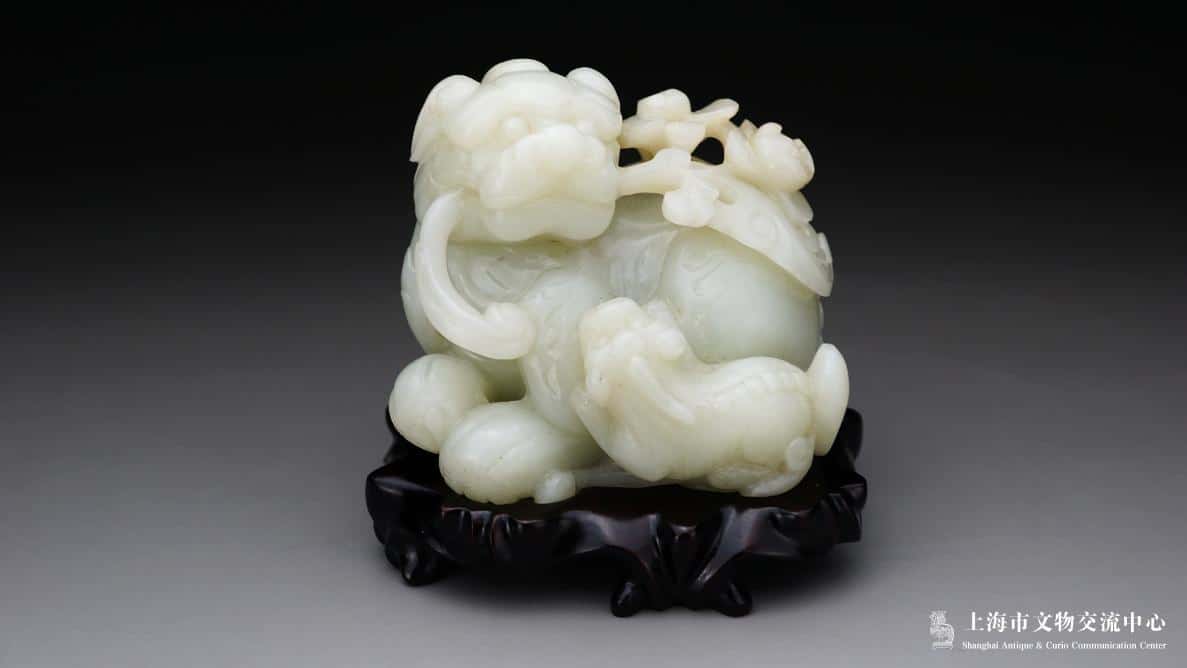 This figurine from the Qing Dynasty is made of white jade. The lion holds a peony between his teeth and the cub raises his head to echo the lion, looking charmingly naive. The lion's majesty and cub's liveliness formed a picture of dynamic and static combination, enhancing the visual tension. The overall shape is vivid, vigorous and solid.
A figurine carved with a lion and cub is a traditional auspicious theme. "Lion" has the same pronunciation as "preceptor" in Chinese. "The Grand Preceptor" is a senior official of the feudal society, rank at the top of the Three Dukes. "The Junior Preceptor" also act as an official position in the successive dynasties with "The Junior Mentor" and "The Junior Guardian", which is called "The Three Solitaries". This kind of theme often takes homophonic meaning, hope of high post with matched salary, glory, splendor, and wealth. The lion with a peony is relatively rare in the works of similar themes.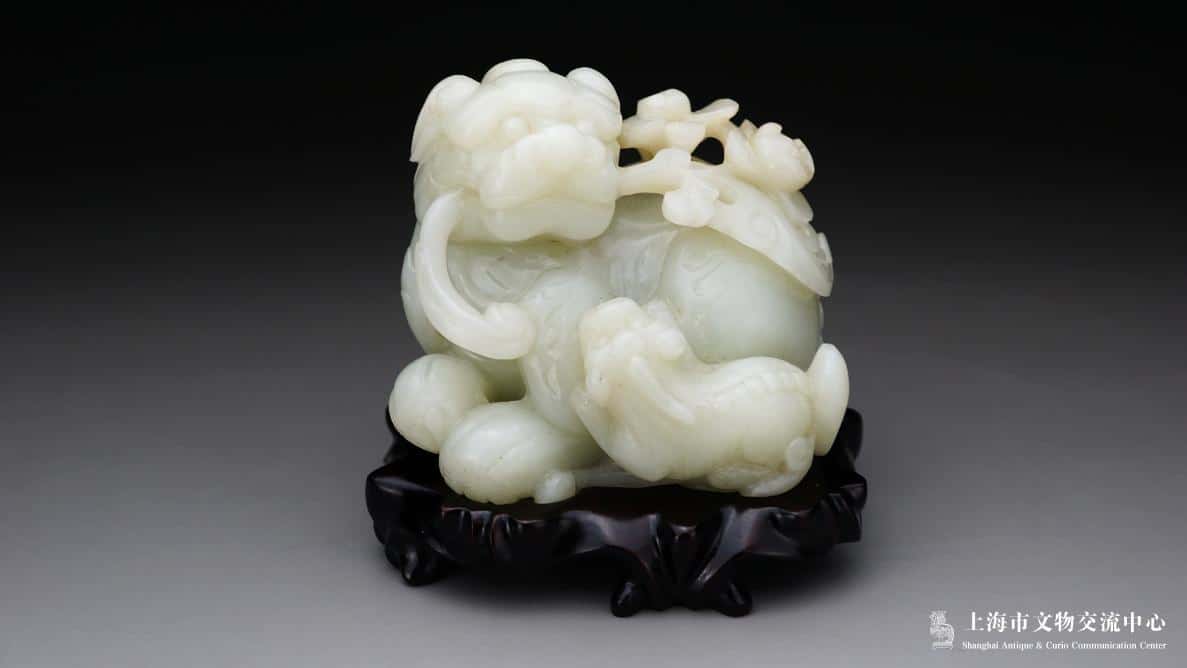 A JADE FIGURINE CARVED WITH A LION AND CUB
Qing dynasty
Height: 11.4cm
Width: 10cm
Shanghai Antique & Curio Communication Center