Cultural Relics: Bronze Ware Square Tripod
The world of cultural relics carries the brightness of human civilization. In order to carry forward the traditional Chinese culture and help protect cultural relics, the China Cultural Center in Brussels, the Shanghai Museum and the Shanghai Cultural Relics Exchange Center launched the column "Cultural Relics". This issue of "Cultural Relics" presents "The Thick Qizheng Square Tripod" from the collection of the Shanghai Museum.
The patterns on the body of this vessel are extremely rarely seen on bronzes. The only other piece with similar patterns is now kept in the Asian Art Museum of San Francisco. According to records, this vessel is one of the few bronze artifacts unearthed in the Song dynasty that got passed along to this day. It has been recorded in many texts throughout the history.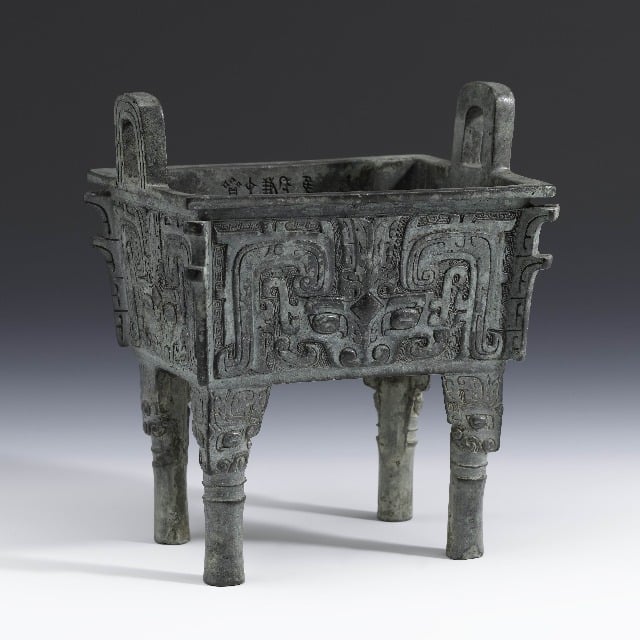 [Source: Shanghai Art Museum]