8th Shanghai Fengxian "Yanzi Cup" Chinese Calligraphy Competition Contributions Wanted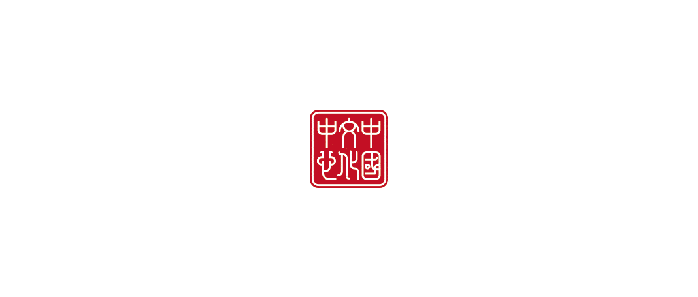 1. Overview
The eighth edition of Yanzi Cup, organised by Shanghai Calligraphers Association and Shanghai Fengxian District Government, kicks off in May, 2021. The event aims to intensify cultural exchanges for younger generations, motivate them to produce an abundance of new works and promote high-quality development of the competition.
2. Organizing Party
Organised by:
Shanghai Calligraphers Association
Shanghai Fengxian District People's Government
The Oriental Beauty Valley Arts Festival Organizing Committee
Co-organised by:
Shanghai Fengxian District Bureau of Culture and Tourism Shanghai Fengxian Education Bureau
Judging Panel and Judges Supervisory Panel:
Experts and counsellors from national, municipal and district association of calligraphers.
3. Competition Rules
1. Eligibility:
Participants worldwide aged from 7 to 40 are eligible, born between Sept.1, 1980 and Aug. 31, 2014.
Age refers to the date of Application Deadline, August 31, 2021.
2. Category:
1) U-13 Children (born between Sept. 1, 2008 and Aug. 31, 2014)
2) U-19 Junior (born between Sept. 1, 2002 and Aug. 31, 2008)
3) U-40 Youth (born between Sept. 1, 2002 and Aug. 31, 2002)
3. Application:
1) Note category, name, contact number and address at the right bottom corner of the work by PENCIL.
2) Fulfill the application form.
3) Mark "Yanzi Cup" on the envelop and send the work AND the form to the organising committee.
(Attn: Yanzi Cup Office, 15 Shaoxing Road, Huangpu District 200020 Shanghai, PR. China)
4) With all the precaution and care given to prevent any damage to the art works submitted, we are not responsible for any unintentional losses.
5) There is no entry fee. A handling fee differs from case to case for overseas participants whose work needs to be returned. Otherwise, the returning of the artwork is not guaranteed. Please contact the committee for follow-ups.
Information: +86-21-64742381
Office Time: 10.00-17.00 workdays, GMT+0800
4. Specifications:
1) Use high-quality Chinese rice paper only (180CM * 97CM). Write vertically.
2) Do not mount at the time of submission.
3) Each applicant shall submit only one work in Chinese characters. Annotation is mandatory in case of cursive, seal, seal-carving characters.
4) Contents present classic quotes, proverbs, poems, etc. Original mind-boggling poetries are encouraged.
5) Ensure authoritative version of ancient literature to preserve consistency and integrity of the chosen piece.
4. Evaluation
Yanzi Cup jury panel brings together leading professionals, prominent academics, influential art counselors to formulate evaluation rules, procedures and code of conducts for preliminary and final reviews.
Award nominators and exhibition candidates may be invited for online interviews. Interviewees who fail to verity authenticity or show up as scheduled will be considered disqualified.
Jury panel ensures trustworthiness of award winners, followed by publicizing the list to the general public.
5. Opening Ceremony
Opening ceremony will take place at Nine Trees Arts Center in Nov., 2021.
6. Exhibition & Publication
Exhibition of award-winning works will tour at theartes, schools, cultural centers and art organisations. A global tour of outstanding works is under deliberation.
To facilitate cultural transmission, all award-winning works will be included in the memorial album of the eighth edition, which will be published and distributed.
7. Award & Prize
Outstanding Award for Individual 30 CNY5000 p.p.
Nomination Award for Individual 30 CNY2000 p.p.
Outstanding Award for Organisation 20 CNY2000 each
Outstanding Award for Supervisors 30 (applied for registered teachers at schools and high-schools) CNY1000 p.p.
Honourable Award for Individual 120 CNY500 p.p.
Prizes are before tax.
2. All winners will receive award certificates and album respectively. Album will be delivered two months after the exhibition.
3. Organising party provides training program for outstanding supervisors.
8. Application Deadline
Deadline for submission: All of the artworks have to arrive at the committee office before
Aug. 31, 2021, based on the postmark date.
9. Correspondence
Attn: Yanzi Cup Office
15 Shaoxing Road, Huangpu District 200020 Shanghai, PR. China
Registration form available via QR-Code.

10. Notes
1. Organising committee reserves the right of final interpretation for the content hereinabove.
2. All applicants are regarded as obedient to regulations hereinabove.
3. In the event of ghostwriting or plagiarism, once verified by the committee, applicants