"The Orchid Pavilion Gathering" by Fu Baoshi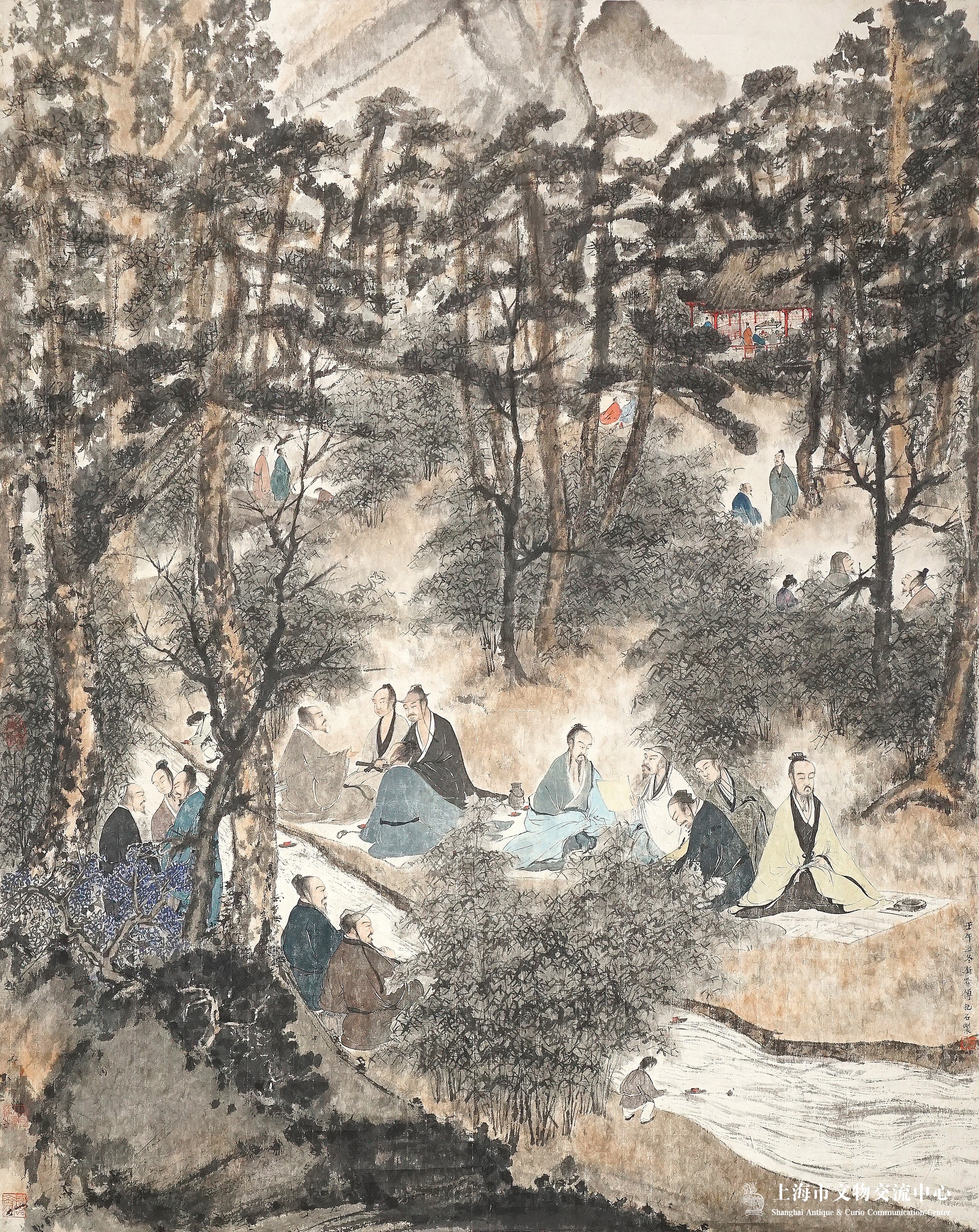 FU Baoshi (1904-1965) was one of the most outstanding masters of Chinese painting in the 20th century. This painting is his grand masterpiece. It portrays the historical spring gathering of WANG Xizhi, a famous calligrapher, and more than 40 literari at the Orchid Pavilion in Shanyin in ninth year of the Eastern Jin dynasty (353 CE).
The figures in the painting are ancient in shape, different in posture and staggered in layout. The trees and rocks in the slope show dazzling brushwork, and the ink is thick and light. The near and distant scenes skillfully managed, the painting has a strong sense of hierarchy and depth.
Fu Baoshi – "The Orchid Pavilion Gathering" | ink and color on paper,
hanging scroll • 1942 • 113×90cm • Shanghai Antique & Curio Communication Center