"Melody of the Orient" at the China Cultural Center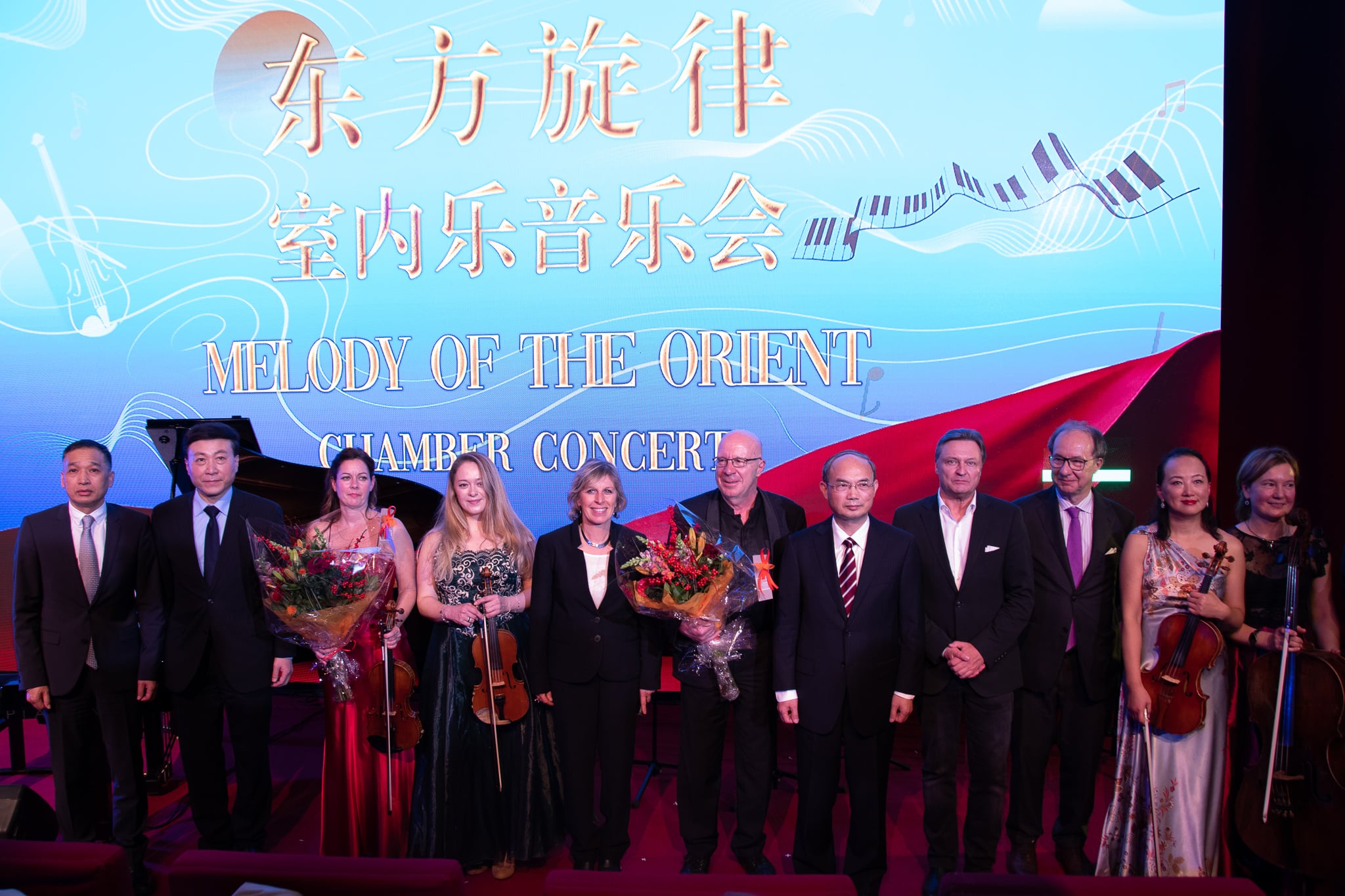 On the evening of October 29, the "Melody of Orient" chamber music concert hosted by the Chinese Embassy in Belgium and the China Association for Cultural Exchange with Foreign Countries and hosted by the China Cultural Center in Brussels was held in Brussels. H.E. Cao Zhongming, Chinese Ambassador to Belgium, Mr. Leclerc, Governor of Hainaut Province, Mr. Dewit, Chairman of the Belgian-Chinese Chamber of Commerce, Mr. Liu Hongge, Cultural Counselor of the Chinese Embassy in Belgium and more than 100 Chinese and Belgian guests attended the concert.
Jean-François Maljean, Belgian artist and composer, has been performing in Beijing, Shanghai, Shenzhen and Guizhou and has been actively involved in cultural exchanges between China and Belgium for 20 years and is concerned about China's development. He has successively composed the piano concerto "Melody of Orient" to pay a tribute to China.
The Belgian Belart quartet has been active on the Belgian music stage for many years. The team is composed of Chinese and Belgian musicians expressing the true meaning of the integration of Chinese and European cultures.
This concert coincided with the successful closing of the 20th National Congress of the Communist Party of China. The Chinese Embassy in Belgium, in cooperation with the China International Cultural Exchange Association, cooperated with Belgian musicians, to observe and understand China and the world from a musical perspective, and conveyed emotions through musical language.