Sancai pottery from the Tang dynasty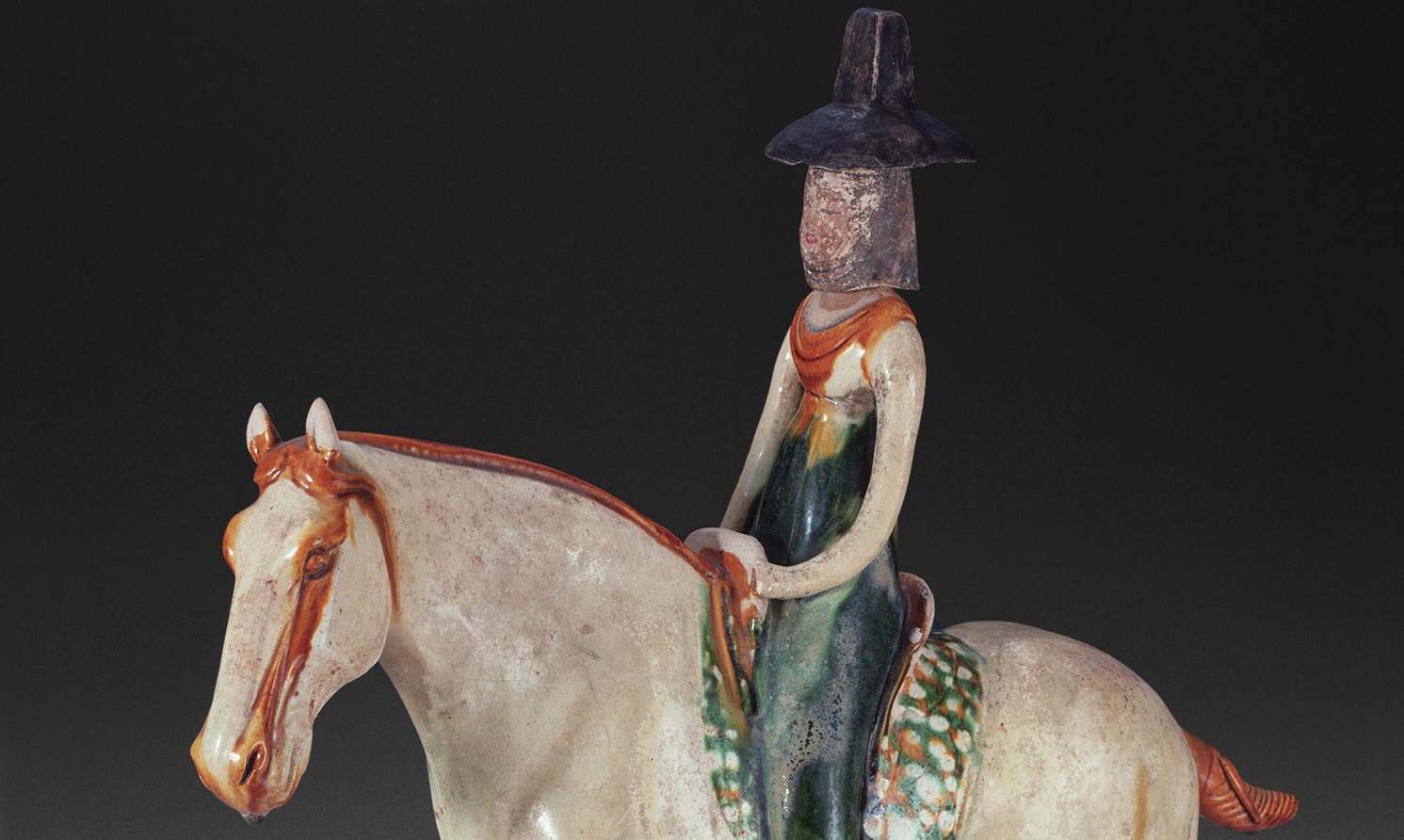 Sancai is a kind of polychrome glazed pottery. The term literally means "three colors", referring to the brown, green and off-white pigments that are predominantly used. It is associated with the Tang dynasty (618-907) and is called Tang Sancai in Chinese.
Figures of female riders are common in Tang Sancai. This figurine of a woman who, wearing a hat and veil, poses confidently on horseback in her trendy outfit, is a reflection of the social freedom women could enjoy in the Tang dynasty.