"Strawberries" by Cao Jianlou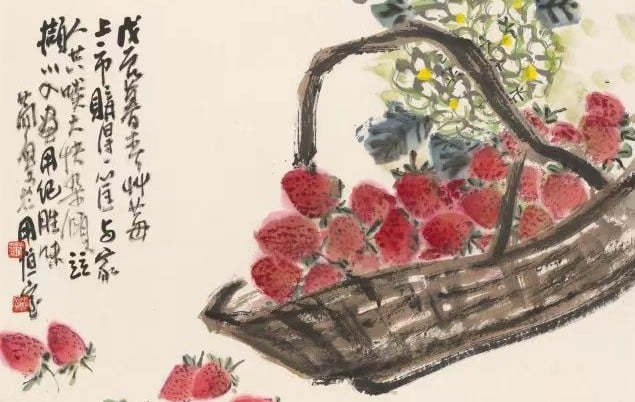 CAO Jianlou (1913-2005) was a great innovator when it came to developing his subject matter. Peaches, pears, sugar cane, strawberries… Subjects that were rarely covered by his predecessors, Cao Jianlou painted them effortlessly.
This elegant painting, "Strawberries", belongs to the collection of the China Art Museum, Shanghai. It is brightly colored, with a fresh and unique composition. The scattered strawberries give the painting a dynamic look. The white hydrangeas in the top right corner add richness and accentuate the freshness of the strawberries.