Yungang Grottoes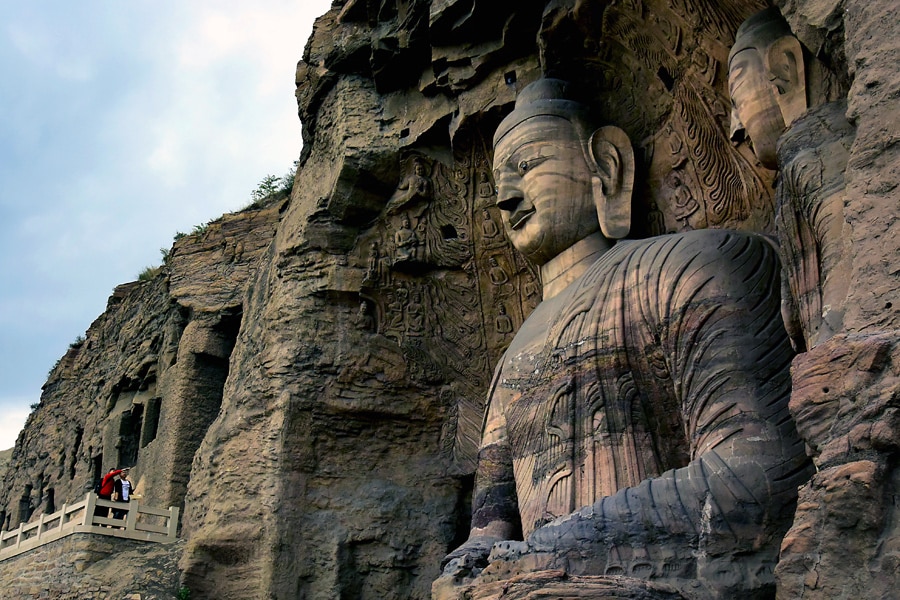 Located at the southern foot of the Wuzhou Mountain, some 16 kilometers west of Datong city, Shanxi province, the Yungang Grottoes were built against the mountain and extend about one kilometer from east to west. With their 252 caves and 51,000 statues, the grottoes represent the outstanding achievement of Buddhist cave art in China in the 5th and 6th centuries.
The Five Caves created by TAN Yao, with their strict unity of layout and design, constitute a classical masterpiece of the first peak of Chinese Buddhist art. While influenced by Buddhist cave art from South and Central Asia, the Yungang Grottoes show an interpretation of Buddhist cave art that is distinctly Chinese and rich in local spirit.
The Yungang Grottoes have played a vital role among early Oriental Buddhist grottoes and had a far-reaching impact on Buddhist cave art in China and East Asia. They were added to the World Heritage List in 2001.