Charming Encounter with the Yellow River in Sichuan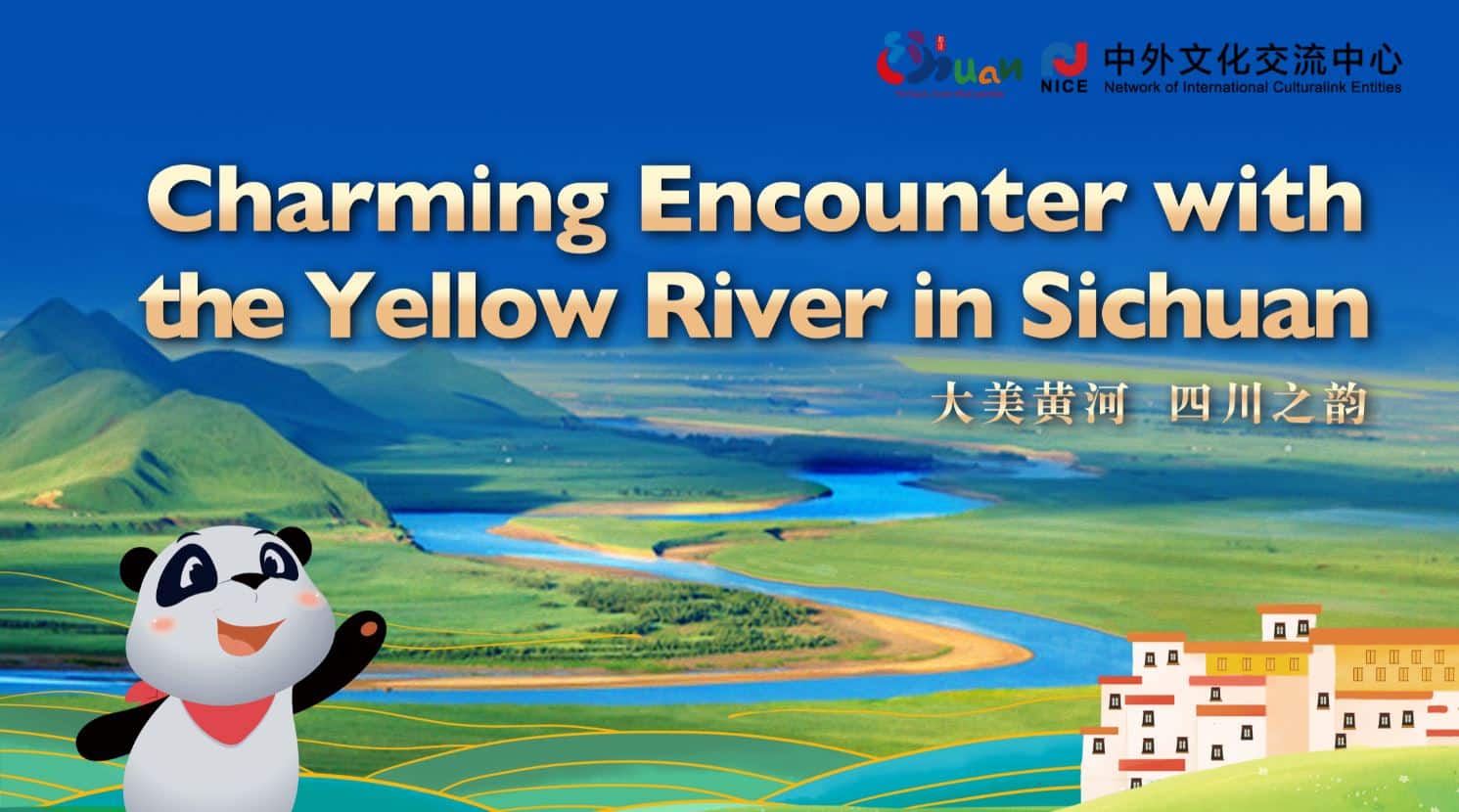 The Yellow River, dubbed the "Mother River" of China, runs through nine provinces and autonomous regions, including Sichuan, Gansu, and Ningxia.
Springing up in the Bayan Har Mountains on the Qinghai-Tibet Plateau, the Yellow River flows eastward through Gansu before swarming into Sichuan. Due to Sichuan's unique landscape, it evolves into a meander in its five counties, shaping the magnificent natural scenery of Ruo'ergai, Aba, Songpan, Hongyuan, and Shiqu.
For tens of millions of years, the Yellow River has nurtured a splendid history and culture in Sichuan Province.
The hand painted thangka is a unique painting art form. The thangka painting is superbly painted in rich colors and exquisite details by using bright mineral pigments. The ancient Tibetan chess is still widely popular in Aba County, and people can understand the laws of nature from the board game. The Hongyuan equestrian is passionate and exuberant, presenting traditional ethnic sports. The Tibetan folk song of Western Sichuan, inspired by people's labor and spiritual beliefs, is characterized by a free, high-pitched melody. Ruo'ergai Tibetan medicine, originating from the local medical knowledge, incorporates the achievements of Tibetan medicine in all ages and modern medical technology, developing the excellent culture of Tibetan medicine for the sake of humankind.