Chinese Movie Nights – My Old Classmate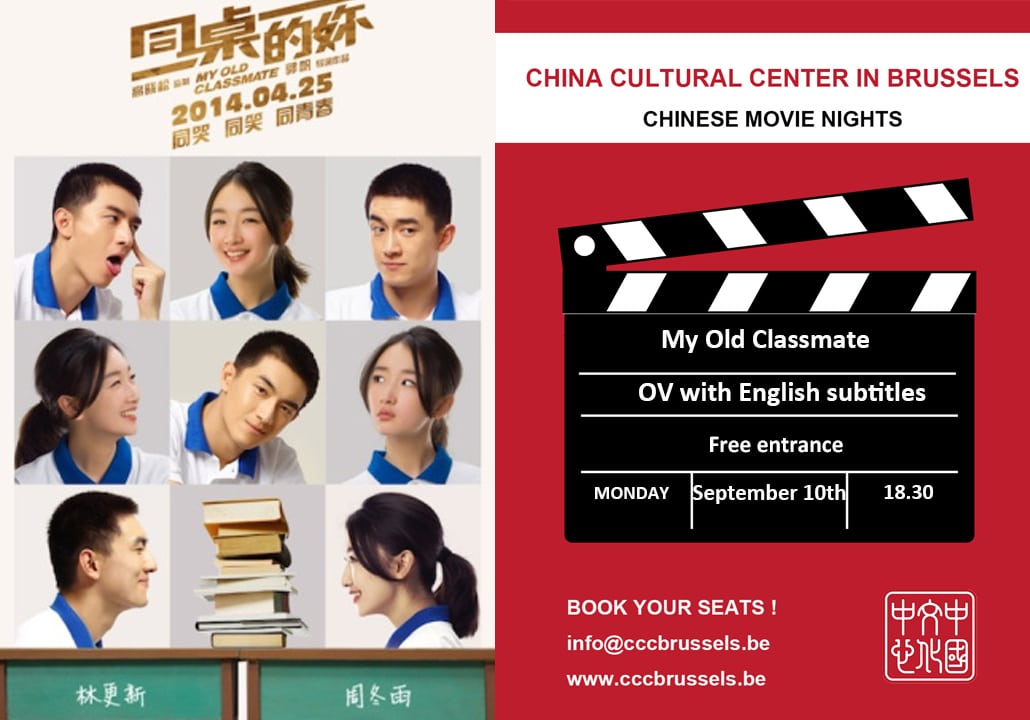 Two young lovers are forced to separate, but a few years later, they meet again under unusual circumstances.
My Old Classmate – 同桌的妳 (2014)
10/09/2018 OV + EN subtitles
18:30
Place : China Cultural Center in Brussels
Duration : 98 min
Category : Romantic comedy
Director : Frant GWO
Starring : LIN Gengxin, ZHOU Dongyu, Michael SUI, Essay WANG
Synopsis
In the summer of 1993, ZHOU Xiaozhi, a quiet and sweet-looking girl with glasses, starts to share a desk at school with LIN Yi. They are very close throughout high school and college and then in love. To help Xiaozhi get into Stanford University, Lin Yi decides to go to the US with her. While Lin Yi gets the visa for the US, Xiaozhi is unable to go and has to give up. She is both reluctant to ask Lin Yi to come back for her and unsure if he will. With their romance defeated by harsh reality, a break-up is the most realistic option. Many years later, Lin Yi receives a wedding invitation from Xiaozhi.
Trailer 
The program is subject to change, follow our Facebook page to stay tuned!
All the Chinese Movie Nights are free of charge but registration is compulsory as seats are limited. Send an email to info@cccbrussels.be or call us on +32 (0)2 704 40 20 to book your seat