Chinese Zodiac Design Exhibition – Renyin Year of the Tiger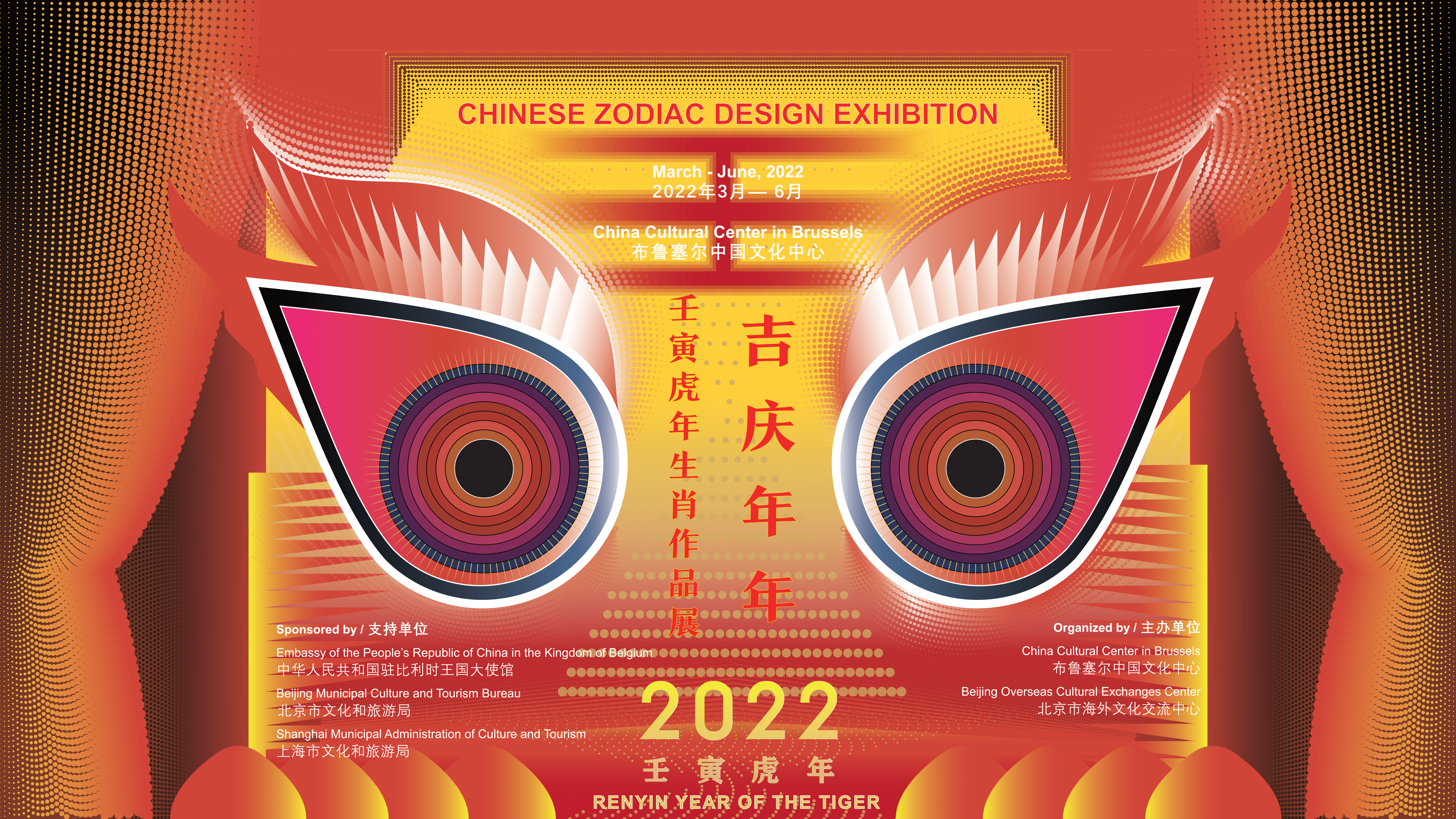 From March until June, the "Chinese Zodiac Design Exhibition" will be on display at the Center, with the theme "Renyin Year of the Tiger".
This exhibition is sponsored by the Embassy of the People's Republic of China in the Kingdom of Belgium, the Beijing Municipal Culture and Tourism Bureau and the Shanghai Municipal Administration of Culture and Tourism. Organized by the China Cultural Center in Brussels and the Beijing Overseas Cultural Exchanges Center, the exhibition was officially opened on March 29 in Brussels. The opening ceremony was attended by nearly 30 guests, including Mr. Bernard DEWIT, Chairman of the Belgian-Chinese Chamber of Commerce, and other Belgian representatives.
The Chinese zodiac is an important part of China's traditional culture and has inspired many artworks. Another Chinese zodiac exhibition was held at the Center in 2019. Now, we continue to spread the charm of the Chinese zodiac culture. The current exhibition shows selected works from the Global Zodiac Design Competition and aims to advance mutual learning and cultural exchange.
Visiting the "Chinese Zodiac Design Exhibition" at the Center is possible on Tuesdays and Fridays between 10:00 and 16:00. Book a visit by sending an email to info@cccbrussels.be. Unscheduled visitors can enter according to the number of visitors on site at that given moment. During your visit, please keep a distance of more than 1.5 meters from other visitors.
When the exhibition's runtime is over (after June), the works will also be shared on the Center's website and social media. In the meantime, you can already enjoy the variety of cultural products inspired by Chinese zodiac culture in "Happy New Year of the Tiger: Online Exhibition of Chinese Zodiac Design". Watch it here: