Chinese Movie Nights – Documentaries "Feast Along the Silk Road " A Bite of China: Secrets of the Kitchen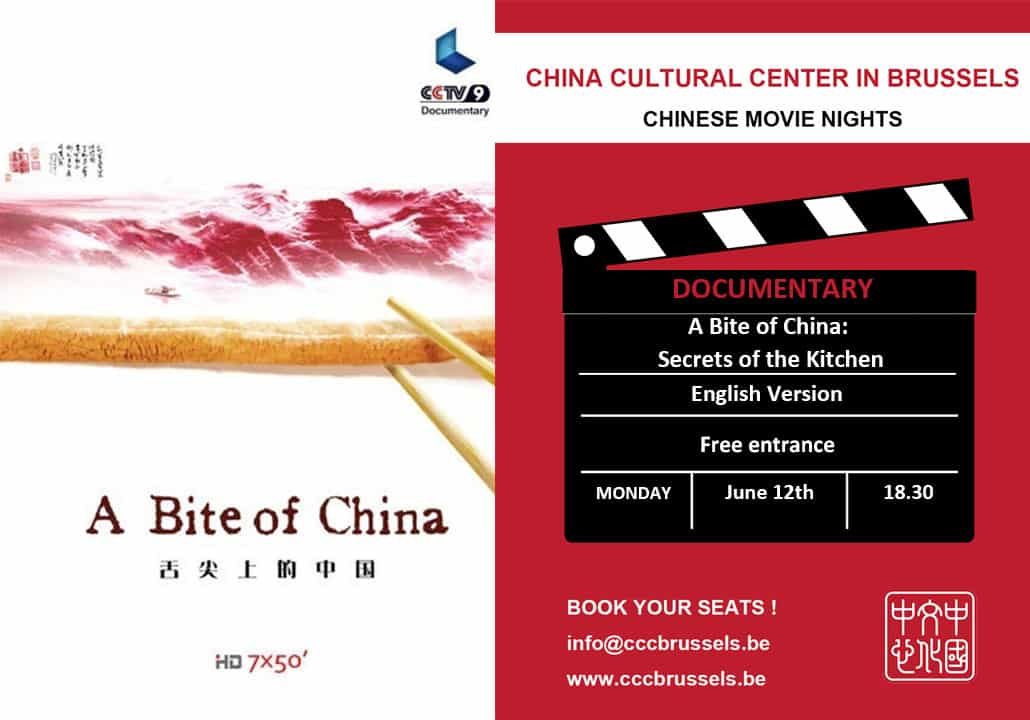 During the China Intangible Cultural Heritage Week and on the occasion of the exhibition "Feast long the Silk Road", the China Cultural Center in Brussels wants to arouse both your curiosity and your taste buds with two documentary nights. Warning: these mouth-watering documentaries will leave you craving for Chinese food!
A Bite of China: Secrets of the Kitchen/舌尖上的中国: 厨房的秘密
12/06/2017 English version
18.30
Duration:  50 min
Category: Documentary
Synopsis
Besides food itself, there is something more important: the control of heat, ingredients, seasonings and the handling of knives… Did you know that, while western cooks cut the food into different forms with various cutting tools, the Chinese cooks do their various cutting with just one kitchen knife called: Chúdāo 厨刀.  In this episode of A Bite of China, the Chinese kitchen will deliver many more of its secrets!
The program is subject to change, follow our Facebook page to stay tuned!
All the Chinese Movie Nights are free of charge but registration is compulsory as seats are limited.
Send an email to info@cccbrussels.be or call us on +32 (0)2 704 40 20 to book your seat!