Chinese Movie Nights – Mark of Youth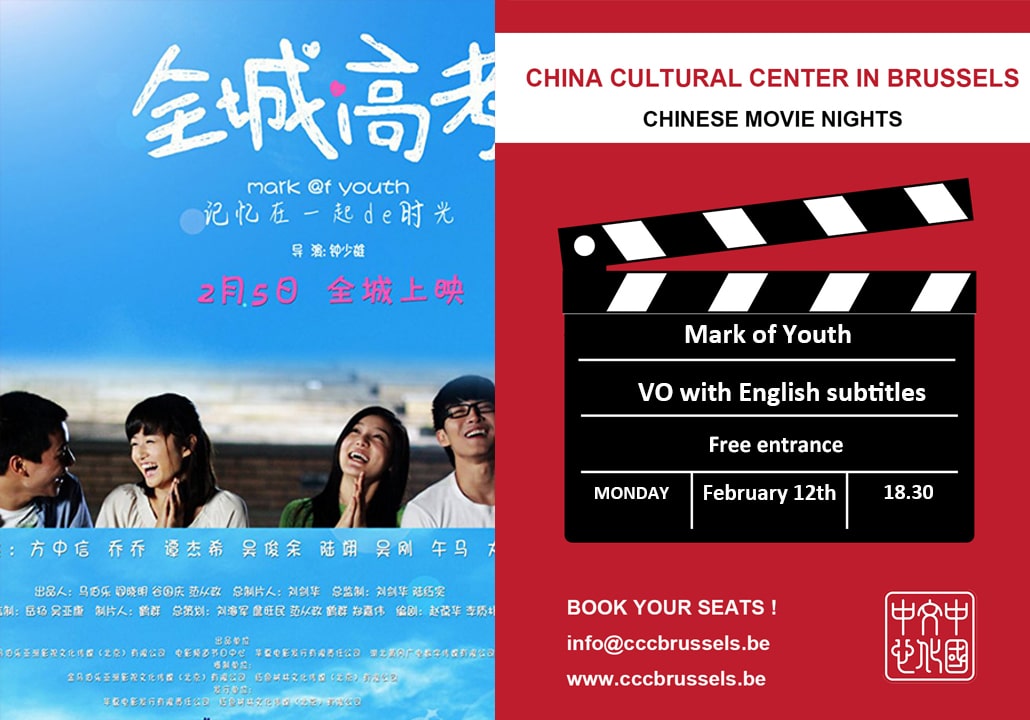 This modern movie about the lives of teenagers in contemporary China shows us exactly how challenging the gaokao or Chinese university entrance exam is. The gaokao is known to be amongst the most difficult university entrance exams in the world.
Mark of Youth 全城高考 (2013)
12 /02/2018 VO + EN subtitles
18:30
Duration: 98 min
Category: drama, comedy
Director: CHUNG Billy
Starring: FONG Alex, QIAO Qiao, TAN Jiexi, WU Junyu, LU Yi
Synopsis
This is a very contemporary story about a group of modern Chinese teenagers (and their parents) getting ready for the much-anticipated gaokao, or Chinese university entrance exam. The months running up to this particular exam are known to be some of the most stressful in the lives of Chinese adolescents, and the pressure they get from their parents, teachers and peers is not to be underestimated. As if that were not already testing enough, the teenagers are -just like any other teenager across the world- also faced with the common challenges of growing up, developing an own identity and fighting for their own dreams…
Trailer
The program is subject to change, follow our Facebook page to stay tuned!