Chinese Movie Nights – Walking to School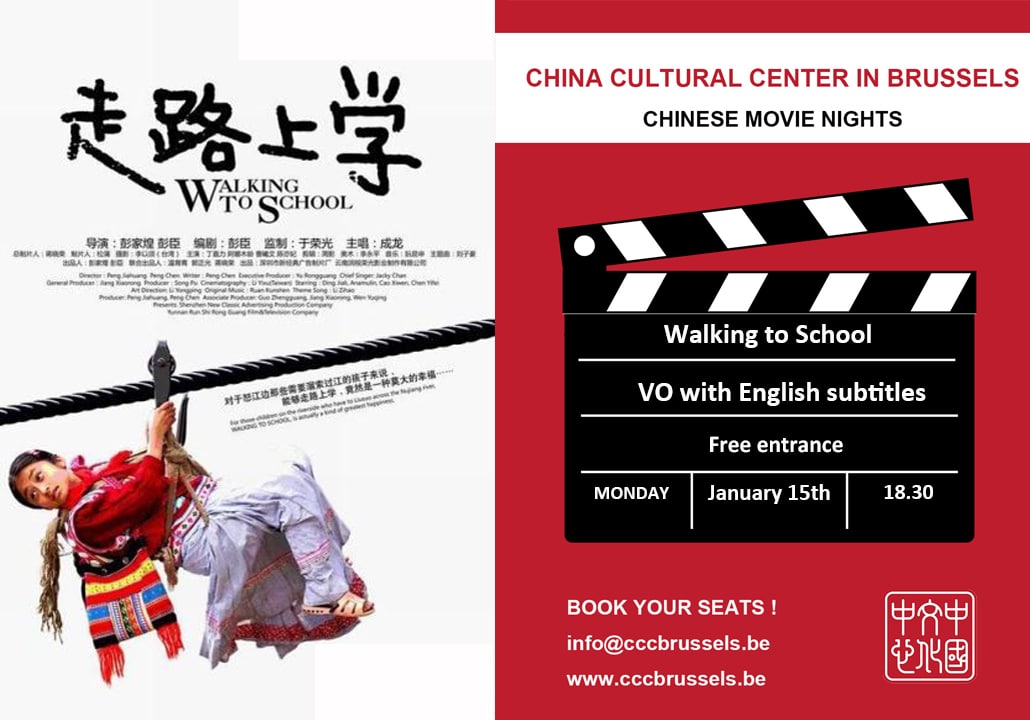 What if ''walking to school'' actually means riding a rusty old cable slide across a dangerous river…
Walking to School走路上学 (2009)
15/01/2018 VO + EN subtitles
18:30
Duration:  82 min
Category: drama
Director: PENG Jiahuang, PENG Chen
Starring: Hanyu Zhang, Tony Ka Fai Leung, Kenny Lin
Synopsis
Wawa is a seven year old boy from the Lisu minority in Yunan, China. Every day, his sister Naxiang and her friends have to 'liusuo', or ride the rusty old cable slide across the dangerous river to go to school. Wawa is a smart little boy and desperately wants to have a go as well, but his mother forbids him to cross the river by himself. One day, however, Wawa decided to ride the cable across the river by himself, and secretly visited his sister's school, which was a real eye-opener for him. His forbidden visits to the school became a daily habit, until his sister Naxiang had a deadly accident with the cable slide on her way home from school.
Meanwhile, a new young teacher from the city is doing an internship at the school and realizes the importance of giving children from across the river a safe chance to attend school. She decided to fight this problem.
Trailer
The program is subject to change, follow our Facebook page to stay tuned!
All the Chinese Movie Nights are free of charge but registration is compulsory as seats are limited. Send an email to info@cccbrussels.be or call us on +32 (0)2 704 40 20 to book your seat!