Special Chinese Movie Nights – Lotus Lantern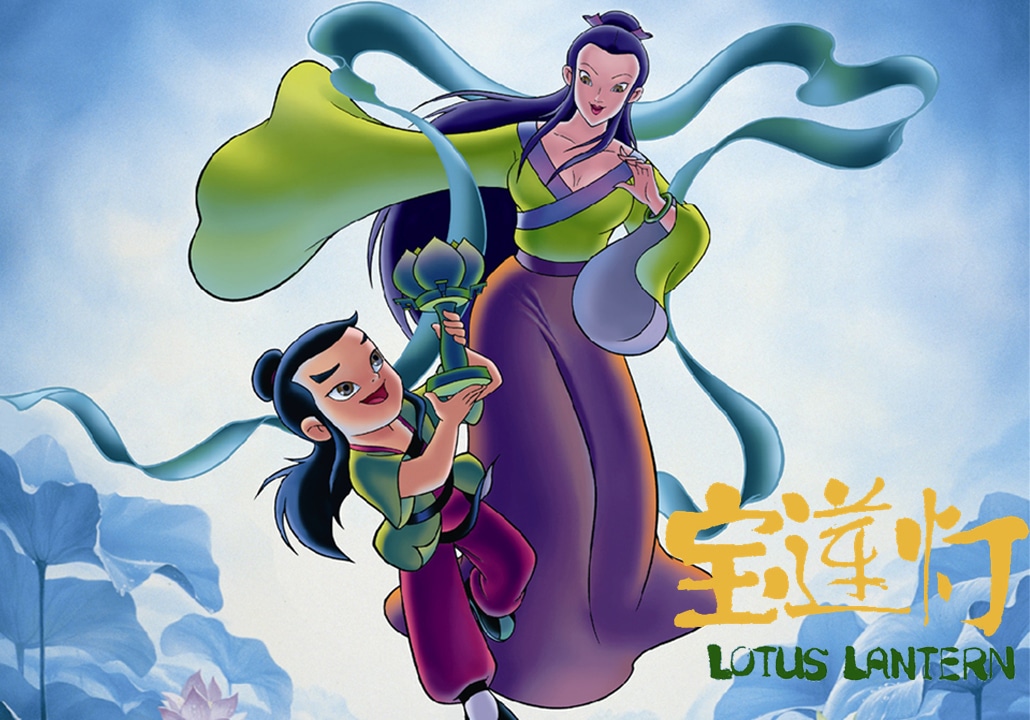 Following the Brussels Comics Festival (www.fetedelabd.be), where the China Cultural Center jointly organized the China booth in the International Pavilion, we set up a special movie program of Chinese animation movies to start the season again !
During 2 weeks, we discover some masterpieces of Chinese animation of all period. We start with a classic story about love and courage, Lotus Lantern, which was adapted from the Chinese mythology with the same name.
Lotus Lantern (1999)
05/09 (FR subtitles) & 07/09 (EN subtitles)
Category : Animation
Duration : 1h20min
Director : CHANG Guangxi
Starring (voice actors): JIANG Wen, XU Fan, CHEN Peisi, NING Jing
Summary
A goddess named Sanshengmu falls in love with a mortal named Liu Yanchang. Even though their love is forbidden, they still get married and have a son, Chenxiang. In order to punish them, a god called Erlangshen, kills Liu Yanchang viciously but Sanshengmu escapes. After Chenxiang grows up, Erlangshen captures both him and his mother and imprisons them. Chenxiang engages himself in a series of adventures to beat Erlangshen with his mother's magical Lotus Lantern. Will he succeed to free his mother and get away from the evil?
The program is subject to change, follow our Facebook page to stay tuned!
All the Chinese Movie Nights are free of charge but registration is compulsory as seats are limited. Send an email to info@cccbrussels.be or call us on +32 (0)2 704 40 20 to book your seat!