Chinese Movie Nights – Warriors of Heaven and Earth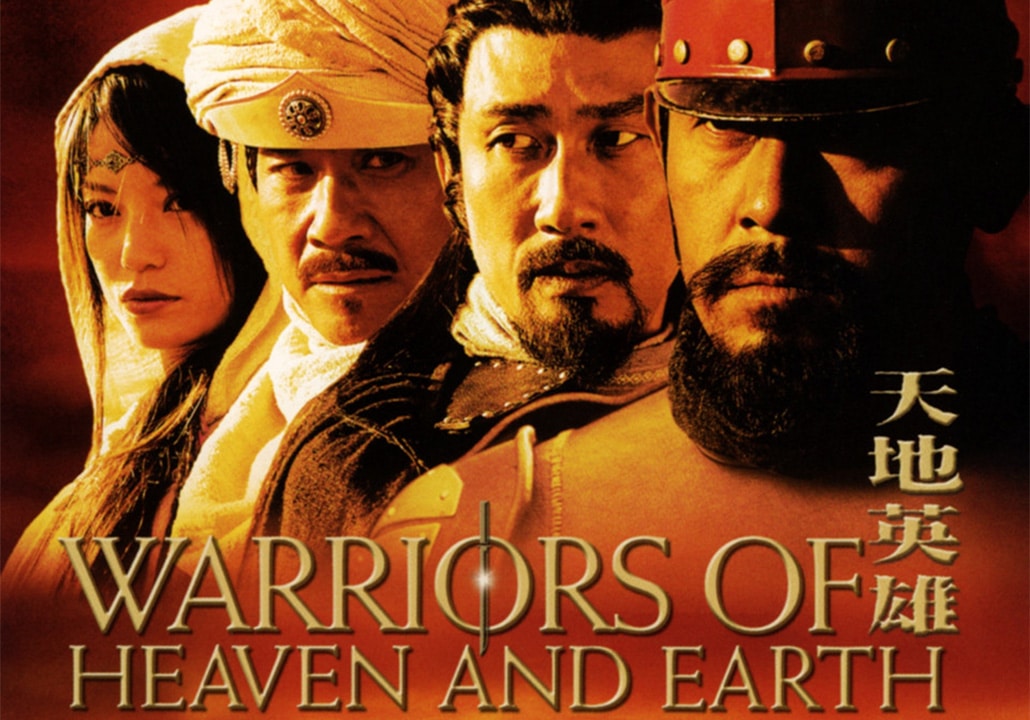 Set in the ferocious Gobi Desert, along the famous silk road, the story follows Lieutenant Li and Japanese emissary Lai Xi, both first-class warriors and master swordsmen.
Warriors of Heaven and Earth (2003)
5/12 (FR subtitles)
7/12 (EN subtitles)
6.30PM
Duration : 119 min
Category : Action / Drama
Director: He Ping
Actors: Jiang Wen, Kiichi Nakai, Wang Xueqi , Zhao Wei
Summary
After decades at the service of Chinese Tang Emperor, Lai Xi (Nakai Kiichi) longs to return to Japan. Gaining a passport back to Japan is only possible if he captures and executes Lieutenant Li (Jiang Wen), a renegade soldier wanted for leading a violent mutiny when he refused orders to kill female and child prisoners. Soon, the paths of these master swordsmen cross, but a caravan carrying a Buddhist monk (Zhao Wei) and a sacred relic coveted by Master An (Wang Xueqi) will force them to delay their final fight… but for how long?
Trailer
The program is subject to change, follow our Facebook page to stay tuned!
All the Chinese Movie Nights are free of charge but registration is compulsory as seats are limited.
Send an email to info@cccbrussels.be or call us on +32 (0)2 704 40 20 to book your seat!