Happy Chinese New Year! Chinese Paper-cut Exhibition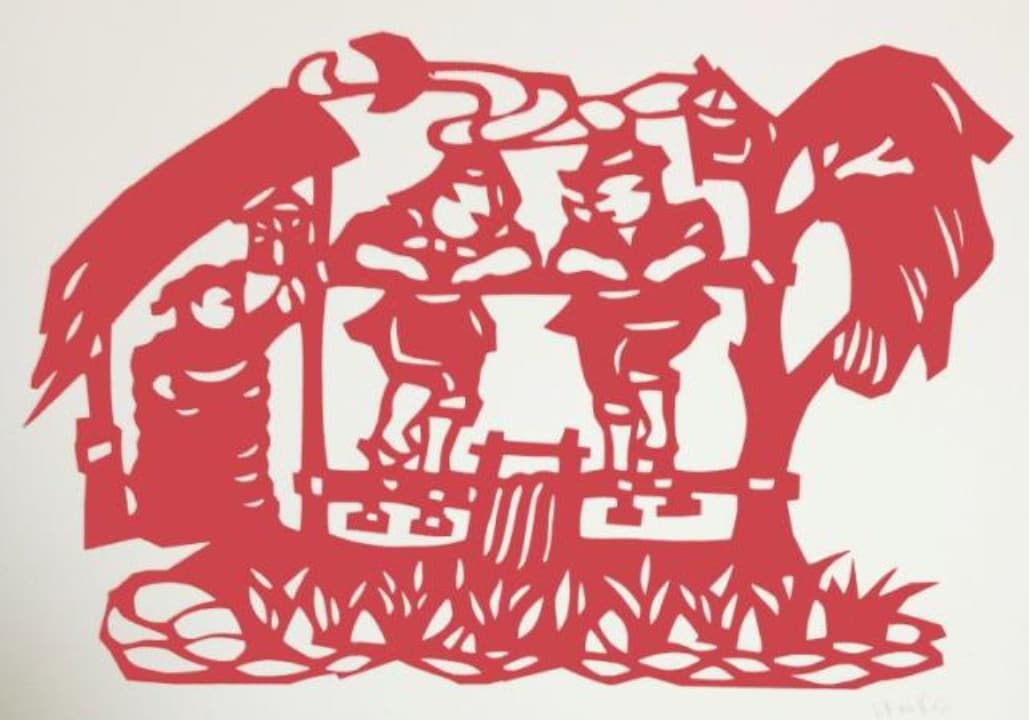 The China Cultural Center invites you to discover the intricate beauty of paper-cutting, one of the oldest traditional folk arts in China!
During Chinese New Year, Chinese people traditionally decorate windows, walls, doors and lanterns with paper-cuts. The sophisticated patterns of these finely crafted pieces of work add to the festive atmosphere of the celebration and are also used as decoration for other occasions such as weddings, birthday parties or various important ceremonies. The paper used is usually red, to symbolise luck and happiness of course! And patterns are very diverse, they can be abstract, flowered, religious or represent scenes of everyday life…
The ancient art of paper-cut is extremely popular in China, to many Chinese people it epitomises both the beauty of life and the beauty of art, what is more, it was listed as intangible cultural heritage of humanity in 2009.
The Happy Chinese New Year! Chinese Paper-cut Exhibition will present 28 paper-cut masterpieces paying tribute to China's tradition but also showcasing the development of the Chinese society and even featuring creative and visionary ideas. So don't miss out on this exceptional exhibition!
Happy Chinese New Year! Chinese Paper-cut Exhibition
From January 30th to February 28th, 2017.
From Monday to Friday following the opening hours of the Center