"Happy Chinese New Year of the Rabbit" – Exhibition of selected artworks of Belgium Zodiac Design & Creative Contest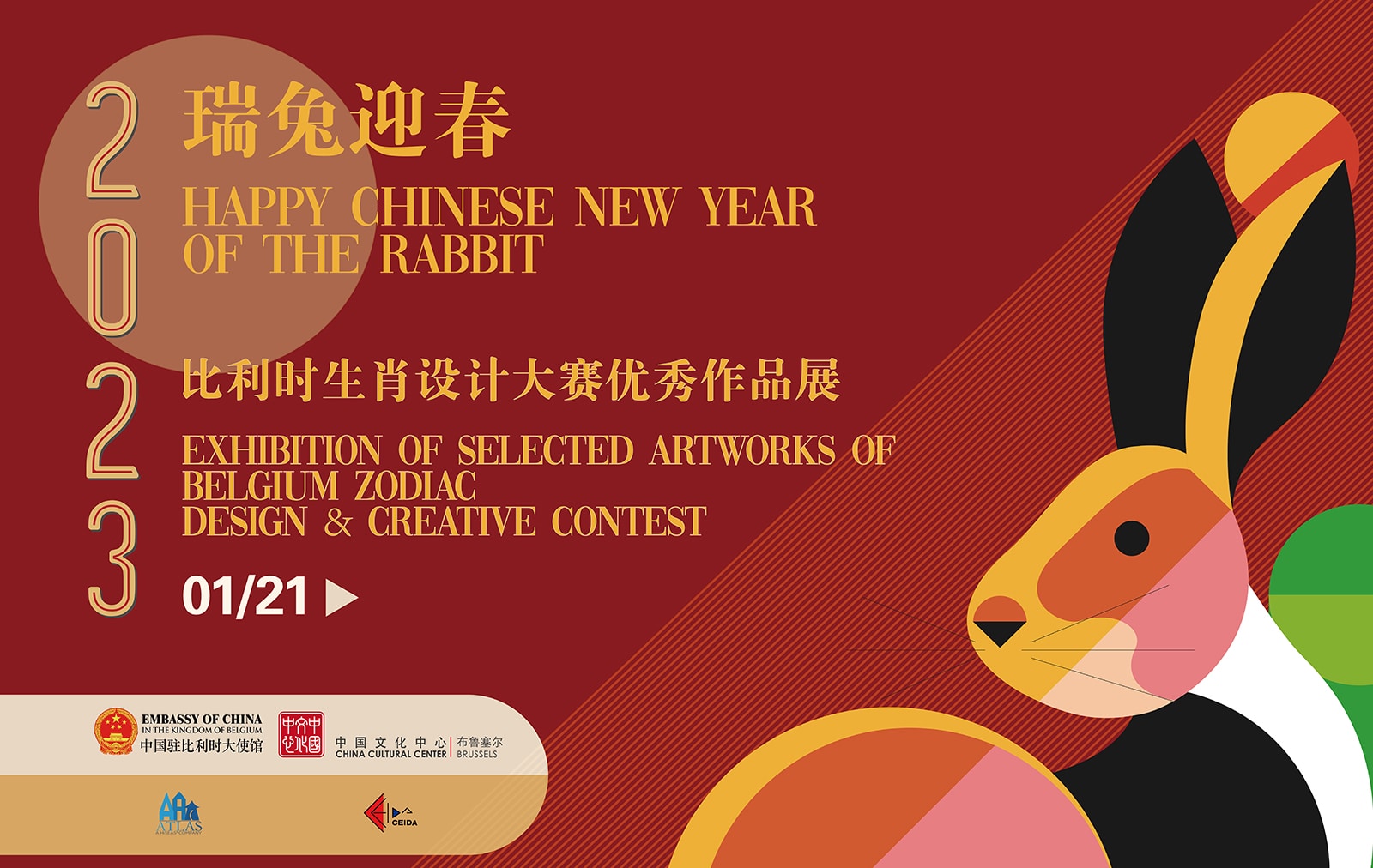 The Chinese zodiac is closely related to the sexagenary cycle. Twelve animals represent the Chinese zodiac signs: Rat, Ox, Tiger, Rabbit, Dragon, Snake, Horse, Goat (or Sheep), Monkey, Rooster, Dog, and Pig. As an integral part of traditional Chinese culture, this long-lasting Chinese zodiac folk culture embodies the Chinese people's outlook on time, life and values. It represents the pure and simple way of life of the Chinese people and the profound pursuit of the Chinese nation for its lasting development.
To build a new platform for cultural exchanges between China and Belgium, the Chinese Embassy in Belgium launched a series of Calls for Entries for the Belgium Zodiac Design & Creative Contest in 2022, as an invitation extended to the Belgian and European public who wishes to experience a taste of the Chinese zodiac and New Year culture, bringing a fresh wind of renewal in zodiac traditions. This Contest meets enthusiastic responses from artists and the public at home and abroad; in a single year, it has already completed two editions for the Year of the Tiger and the Year of the Rabbit.
It is time to bid farewell to the old Year of the Tiger and usher in the new Year of the Rabbit. In Chinese culture, the zodiac sign Rabbit is a symbol of purity, happiness, fertility, longevity and fortune. To express our best wishes for the Year of the Rabbit, the Exhibition features 36 pieces of artworks selected from the Contest, including the ones winning Jury Prize and Public Choice Award, giving delight to discerning eyes on Chinese zodiac culture.
Open to the public from January 23, 2023
Place: China Cultural Center in Brussels
Opening hours: Monday to Friday 9.30 – 18.00
Free entry