Training day of Mawangdui Qigong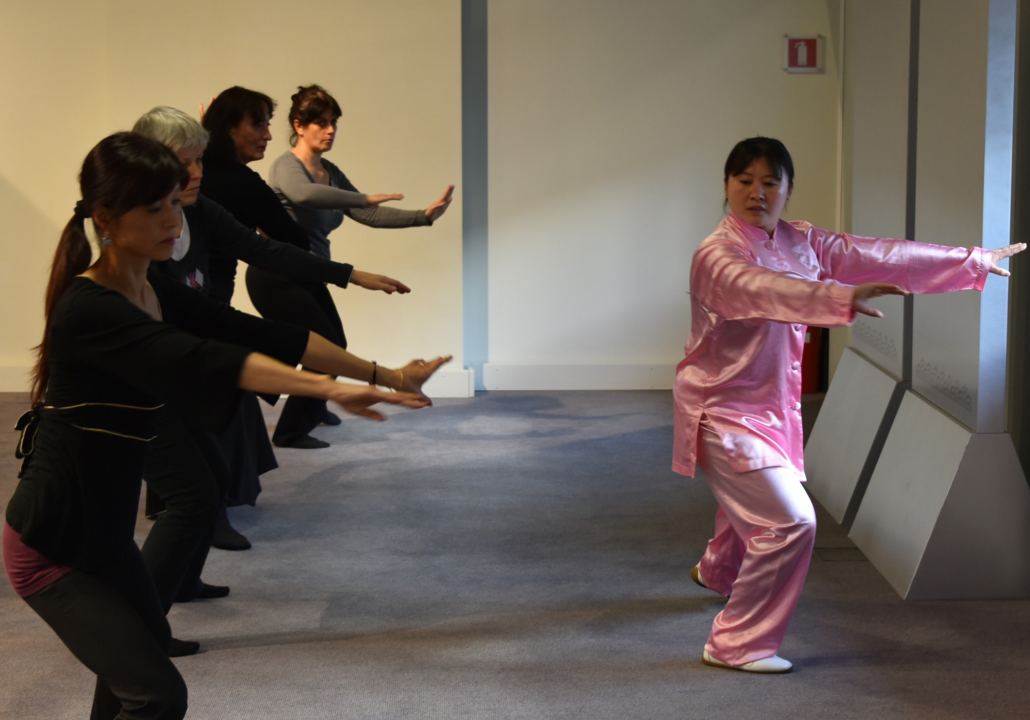 The China Cultural Center in Brussels hosted a training day about Mawangdui Qigong on Friday November 18th.
With the valuable presence of Mrs. Yang Hui, Qigong Master and professor at the Beijing Sports University, and Mrs. Christiane Heuze, professor at the Belgian Health Qigong Federation, around 20 passionnate qigong practicioners – including students of the Center and external participants – gathered at the China Cultural Center on Friday November 18th for a workshop focusing on Mawangdui Qigong. Mrs. Yang first introduced the specificities of that Qigong form, and its history, before leading a 3-hour lesson during which the participants learnt 12 different moves with an in-depth explanation about each move's name. Mrs. Yang really took the time to correct the positions of all the participants while they were practicing and replicating the moves, giving them a rare opportunity to further understand a qigong form they have learnt during this semester at the Center. This exhausting but very enriching day was concluded by a nice closing drink during which the participants could continue exchanging with the professors.