Encounter a National Treasure: "Giant Pandas Bao Di and Bao Mei"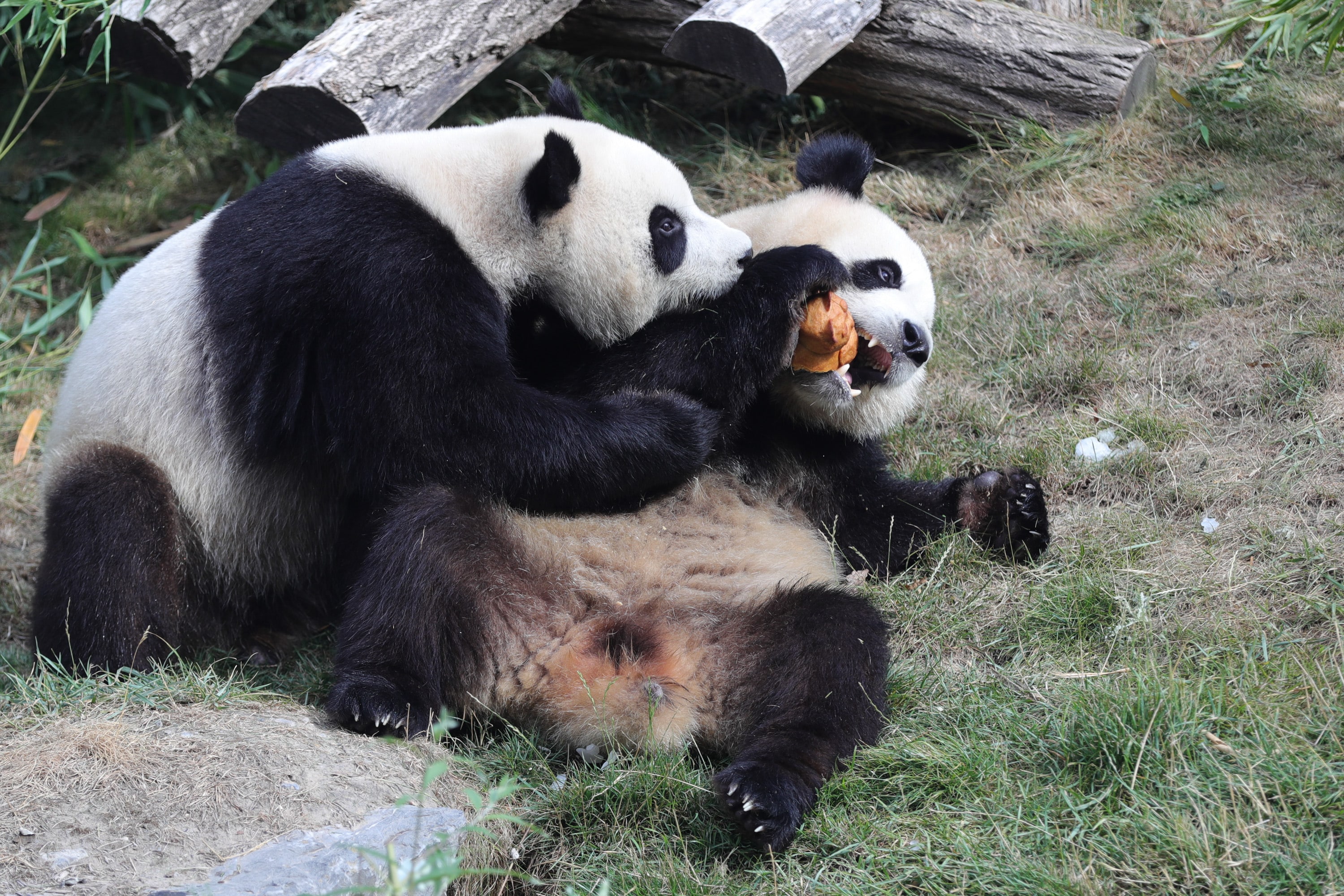 The giant panda is a carnivore turned herbivore, he mainly eats bamboo. It is a national treasure of China and one of the most precious animals in the world. They are fat and bear-like, plump and rich, with round heads and short tails. They are good at rolling, playing, climbing trees and sleeping. With a naive attitude and agile skills, he has become a favorite among people from all over the world.
Since 2014, the giant pandas "Xinghui" and "Haohao", who have lived at Pairi Daiza, have given birth to three cubs. On June 2, 2016, "Haohao" gave birth to a male cub "Tianbao" in Belgium. "Tianbao" weighed only 171 grams at birth, and now weighs 100 kilograms. On August 8, 2019, "Hao Hao" gave birth to twins "Baodi" and "Baomei". Now the five giant pandas are the brightest stars in Belgium.
The growth of the panda family in Belgium has witnessed the friendship between the Chinese and Belgian people and brought joy to the Belgian people.
Starting from August 25, 2022, the China Cultural Center in Brussels will launch the "I have a date with a 'national treasure'" series, which will continue to share the love of giant pandas through pictures and videos, and hope that the adorable panda will bring you brightness and cuteness in your day!
[Photo: Xinhua News Agency, reporter Zheng Huansong]