Mid-Autumn Festival Celebrations: Peking Opera Concert of Ancient Chinese Poetry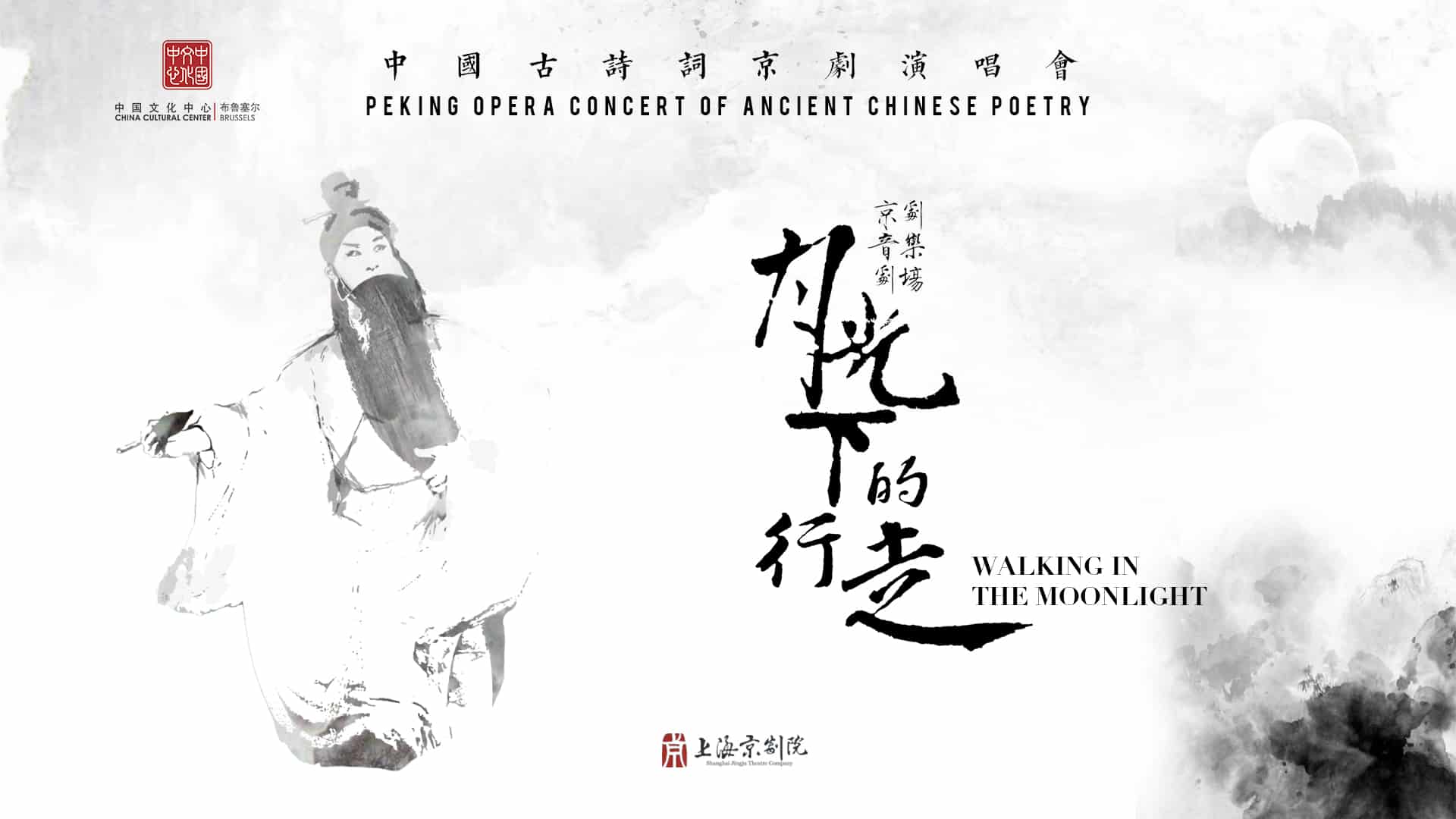 The Mid-Autumn Festival is coming! On this special occasion, the China Cultural Center will host "Walking in the Moonlight", a wonderful concert combining ancient Chinese poetry and Jingju (Beijing Opera).
Over thousands of years, Chinese people have been expressing emotions through the metaphoric image of the bright full moon in the vast sky. With numerous poems of admiring, celebrating and worshiping the moon having been widely read and recited over generations a unique Mid-Autumn culture came into being… This national celebration day also known as Moon Festival occurs on the 15th day of the 8th month of the lunar calendar, when the moon is at its fullest, and is a time of conviviality, sharing and family reunion. It is also the season of the traditional, indispensable delicacies of the Mid-Autumn Festival: the fabulous sweet and/or savoury round-shaped moon cakes!
To mark this occasion, the China Cultural Center in Brussels is pleased to invite you to "Walking in the Moonlight", a daring combination of Peking Opera and ancient poetry by the Shanghai Jingju Theatre Company which conveys all the charms and spirit of traditional Chinese culture. This music theatre performance will offer an anthology of famous masterpieces including "An Old and Bright Moon" of Li Bai (701-762 AD), poet of the Tang Dynasty; works from The Book of Poetry (11th  to 6th century BC) and poet Su Dongpo (1037-1101 AD) and much more.
Walking in the Moonlight, a Peking Opera Concert of Ancient Chinese Poetry will take place on the Wednesday 4th of October at 19.00 at the China Cultural Center. Entry is free; however, due to the limited number of seats, registration is compulsory:

The month of October will then be dedicated to Chinese opera with the "Peking Opera Art Show", an exhibition hosted at the Center from the 4th to the 25th of October.
The program is subject to change. Follow our Facebook page to stay tuned!