A Journey to Chinese Cuisine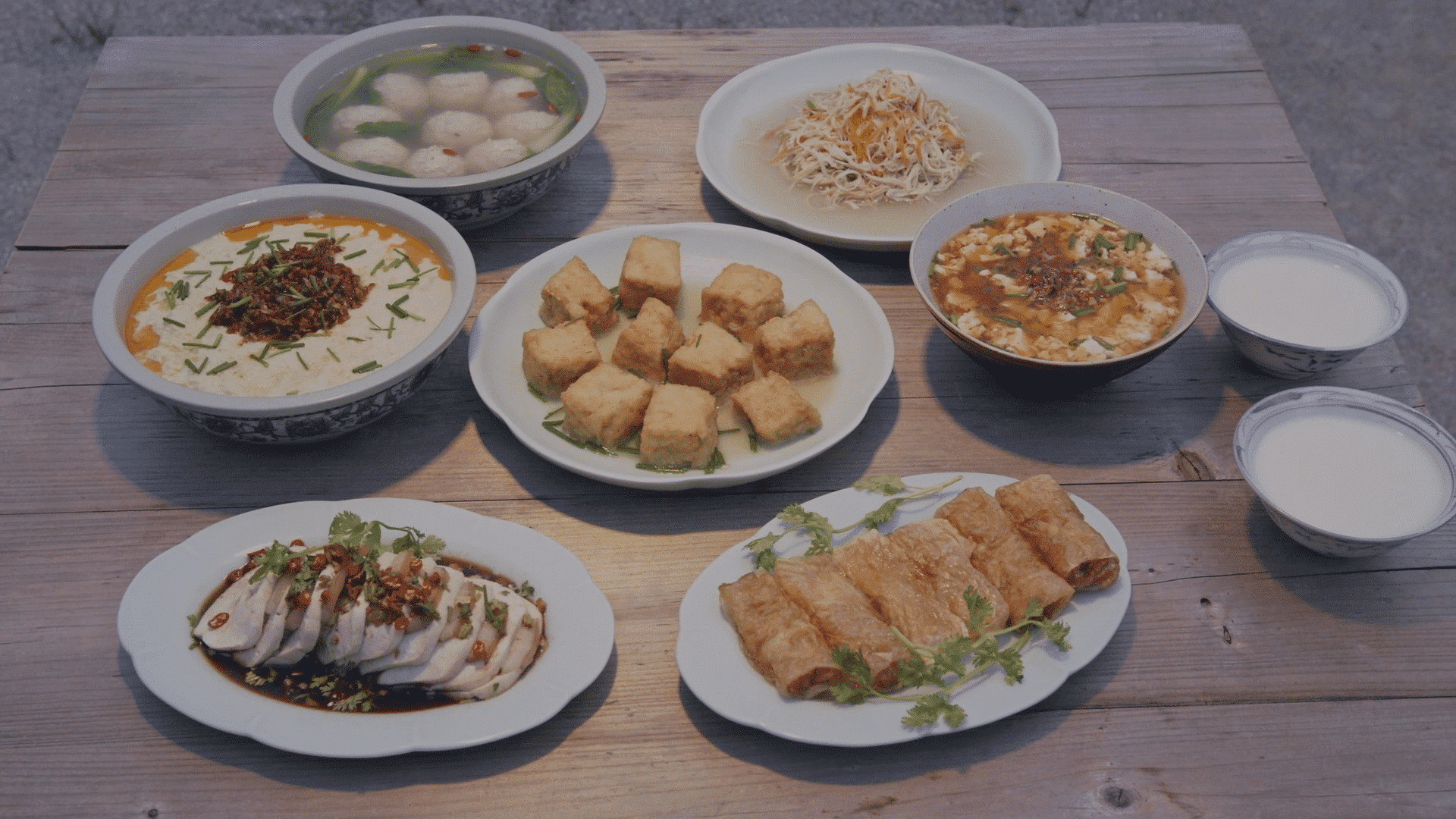 Chinese culture does not only consist of Tang Poetry and Beijing Opera. Food is also an undeniably important part of China's rich culture. These videos explore the diverse Chinese cuisine.
The "Rice in Bamboo Tube" video shows the important role bamboo plays in Chinese cuisine. Besides being a symbol of integrity and morality, it can be used to produce utensils and it is also a flavorful addition to many dishes.
The "In Search of Ethnic Minorities' Food" video presents varieties of food, pastries in particular, from different regions. It shows a wide range of snacks that reveal the artistry going into making them.
Beijing roasted duck, also known as Peking duck, is a renowned Chinese dish that dates back to the Northern and Southern dynasties. This video, provided by the World Federation of Chinese Catering Industry, takes a look at how this delicacy ends up on the table, from preparing the duck to the process of roasting it.
This video shows us one of the local specialties of Songyang county, Zhejiang. "Lao tang cai" is a dried vegetable that is a tasty addition to all kinds of broths and soups. Watch to find out more!
Another authentic Songyang specialty is "pao doufu niang rou". Tofu is filled with a minced meat preparation before it is cooked. The result is a delicious dish of meat-stuffed tofu cubes. Intrigued? Watch more below!
"Wei yan ji" is also part of Songyang's wide variety of traditional dishes. The video below takes you through the process of rubbing the chicken with salt and simmering it until the meat is juicy and full of flavor.
This video below demonstrates how to prepare "yan shou wu fan". This authentic Songyang food is made with black rice, to prolong longevity. Find out more below!
Now we hop on over to Shanghai for a bit. This video documents a foodie's journey through Shanghai and the many different aspects of the city's rich cuisine.
Back in Songyang, a local dish called zhu ma hua kai is made using the leaves from the Boehmeria plant. Watch how the leaves are harvested and prepared to cook this green delicacy!
Journey to Chinese Cuisine: Zhu Ma Hua Kai

Back in Songyang, a local dish called "zhu ma hua kai" ( 苎麻花开) is made using the leaves from the Boehmeria plant. Watch how the leaves are harvested and prepared to cook this green delicacy!More information: www.cccbrussels.be/news/a-journey-to-chinese-cuisine.html#VisitingChinaOnline #Songyang #ChineseFood #Zhejiang

Geplaatst door China Cultural Center in Brussels op Dinsdag 14 juli 2020
For a family reunion in Songyang, the traditional pork stew, sha zhu cai, is a must. It has been a staple in the county for many generations. Watch here to see how it is cooked!
The local dish huo tui dan bie is still traditionally prepared in Songyang. Smoked pork is a central ingredient.
Smoked pork is also the main ingredient in zhu du guo. Fragrant tea leaves are perfectly integrated in this dish.
Xie li cha shao zhu jiao is a pork dish believed to have healing properties.
Xi yu, prepared with fresh fish caught in the Songyin Stream, is an authentic hot pot dish.